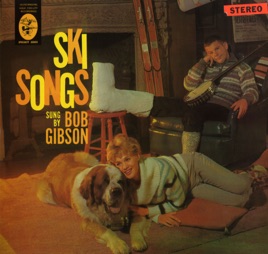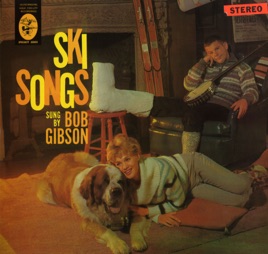 11 Songs, 30 Minutes
Released:

Dec 31, 1958

℗ 2005 Elektra Entertainment Group. Manufactured & Marketed by Warner Strategic Marketing.
Ratings and Reviews
Every skier must buy this album!
I can't believe iTunes has this album! I have looked for a record or CD of this album for the past 15 years now here it is! Gibson's songs are very creative, funny and stick with you throughout the day. My boss at the ski shop I worked at in college had a poor cassette tape copy of these songs that we listened to on the way to the slopes. Living in Aspen for four years and Tahoe for the past 5 gives me a deep soul connection to Gibson's tunes.

Make sure you get a bend in your knee!
ski songs
This is a must have for any avid skier. I listened to this over and over as a kid and its still as funny as it was then. This and "My Son the Nut" are classic and should be in every comedy library!
Super Skier
The recording is nice and clear; but the vocal is left channel only. It's not annoying until you notice it once. Other than that its good to play the old tune again.
About Bob Gibson
While Bob Gibson's recordings may sound like run-of-the-mill folk to modern listeners, he played an important role in popularizing folk music to American audiences in the 1950s at the very beginning of the folk boom. His 12-string guitar style influenced performers like Gordon Lightfoot and Harry Chapin; he was a mainstay at one of the first established folk clubs in the U.S., the Gate of Horn in Chicago; and he wrote songs with Shel Silverstein and Phil Ochs, as well as performing in a duo with Hamilton Camp. Most of all, he was one of the first folkies on the scene -- when he began performing and recording in the mid-'50s, there was hardly anyone else playing guitar-based folk music for an educated, relatively affluent audience.

Gibson was a salesman for a developmental reading company before he was inspired by take up folk music in 1954, after hearing Pete Seeger perform. He learned Jamaican music while working cruise boats off Florida, and taught some to the Tarriers, who recorded "Banana Boat Song" (made famous by Harry Belafonte). On his first recordings for the Riverside label in the late '50s, he played banjo and 12-string guitar with light accompaniment, presenting a wide assortment of traditional folk tunes, as well as some originals.

Gibson helped Joan Baez and Phil Ochs in their early days, and was managed by Albert Grossman, who later handled the affairs of such giants as Bob Dylan and Peter, Paul and Mary. In fact, Gibson has said that Grossman wanted to team Bob and Hamilton Camp up with a female singer before hitting upon the same type of trio approach with Peter, Paul and Mary, although Gibson wasn't interested in the idea. But Gibson probably was a little too retro for big-time folk success in the '60s anyway. He was older than most of the performers on the scene, and his approach too tame and clean-cut, even though he and similar performers had helped created the sparks of the folk boom just by playing such material to begin with. In the latter period of his life he did continue to perform in Chicago, and help out with programs for that's city's Old Town School of Folk Music. He died in September 1996 at the age of 64. ~ Richie Unterberger
HOMETOWN

Brooklyn, NY

GENRE

BORN

November 16, 1931