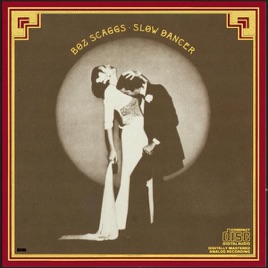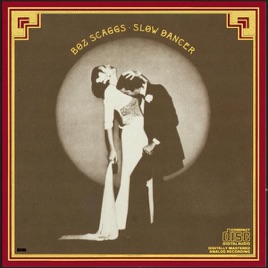 | | TITLE | | TIME |
| --- | --- | --- | --- |
| | You Make It So Hard (To Say No) | | |
| | | | |
| | Angel Lady (Come Just In Time) | | |
| | | | |
| | | | |
| | | | |
| | | | |
| | | | |
| | | | |
| | | | |
10 Songs, 36 Minutes
Released:

Dec 31, 1973

℗ 1974 SONY BMG MUSIC ENTERTAINMENT
Ratings and Reviews
True Masterpiece from an Underappreciated American Master
My first listen to this quiet tour-de-force came while I was making out with a girlfriend way back in 1974. She put the LP on her parents' stereo, then we headed for the sofa. After a couple of minutes of heavy panting and groping, "Slow Dancer" began playing and, somehow, the mood morphed from a wild and sprawling gropefest into subtle and soft tender-touching exercise. From there, the intensity of our activity became driven not so much by the fire in our teenaged loins, but by the rising and falling tides of this incredibly romantic record. Third base was rounded by the time "The Pain of Love" was turning. By that time we were spellbound, not really in control of our passion, but rather being driven along a different path as each song changed.

Boz, for your music, I am eternally grateful.

By the time home plate was finally reached, "Take It For Granted" was ending. The angel voices at the extreme end of that song seemed to sing to us that we had been carried on their wings to places in love that few ever are allowed to reach. This album comes highly recommended for it's depth, for it's soul, for it's heartfelt emotion. It's pretty good for setting the mood for making whoopee, too.

By the time 1975 rolled around I was in a co-ed college dorm, and Boz gave us Silk Degrees...but that would be the subject of another review.
Underrated Masterwork
This is an awesome and seamless album of smooth smiles and lyrics as good as the melodies. A timeless classic. Must listen. Boz has a few top 40 songs everyone's heard; these are mellower tracks every should hear. CIN
About Boz Scaggs
After first finding acclaim as a member of the Steve Miller Band, singer/songwriter Boz Scaggs went on to enjoy considerable solo success in the 1970s. Born William Royce Scaggs in Ohio on June 8, 1944, he was raised in Oklahoma and Texas, and while attending prep school in Dallas met guitarist Steve Miller. Scaggs joined Miller's group the Marksmen as a vocalist in 1959, and the pair later attended the University of Wisconsin together, where they played in blues bands like the Ardells and the Fabulous Knight Trains.

Scaggs returned to Dallas alone in 1963, fronting an R&B unit dubbed the Wigs; after relocating to England, the group promptly disbanded, and two of its members -- John Andrews and Bob Arthur -- soon formed Mother Earth. Scaggs remained in Europe, singing on street corners. He also recorded a failed solo LP in Sweden, 1965's Boz, before returning to the U.S. two years later. Upon settling in San Francisco, he reunited with Miller, joining the fledgling Steve Miller Band; after recording two acclaimed albums with the group, Children of the Future and Sailor, Scaggs exited in 1968 to mount a solo career. With the aid of Rolling Stone magazine publisher Jann Wenner, Scaggs next secured a contract with Atlantic. Sporting a cameo from Duane Allman, 1968's soulful Boz Scaggs failed to find an audience despite winning critical favor, and the track "Loan Me a Dime" later became the subject of a court battle when bluesman Fenton Robinson sued (successfully) for composer credit. After signing to Columbia, Scaggs teamed with producer Glyn Johns to record 1971's Moments, a skillful blend of rock and R&B which, like its predecessor, failed to make much of an impression on the charts.

Scaggs remained a critics' darling over the course of LPs like 1972's My Time and 1974's Slow Dancer, but he did not achieve a commercial breakthrough until 1976's Silk Degrees, which reached number two on the album charts while spawning the Top Three single "Lowdown," as well as the smash "Lido Shuffle." Released in 1977, Down Two Then Left was also a success, and 1980's Middle Man reached the Top Ten on the strength of the singles "Breakdown Dead Ahead" and "Jo Jo."

However, Scaggs spent much of the '80s in retirement, owning and operating the San Francisco nightclub Slim's and limiting his performances primarily to the club's annual black-tie New Year's Eve concerts. Finally, he resurfaced in 1988 with the album Other Roads, followed three years later by a tour with Donald Fagen's Rock and Soul Revue. The solo effort Some Change appeared in 1994, with Come on Home and My Time: The Anthology (1969-1997) both released in 1997. The newly energized Scaggs spent the next few years consistently releasing new material, including Here's the Low Down, Fade into Light, Dig, and a collection of standards called But Beautiful. An expanded reissue of Silk Degrees and Runnin' Blue (a recording of a 1974 performance) appeared in 2007, and Speak Low saw him reinterpreting a number of jazz standards in 2008.

Scaggs toured as a member of the Dukes of September in 2012; the group's other principals included Michael McDonald and Donald Fagen. Scaggs emerged from his recorded silence in March of 2013 with the Steve Jordan-produced Memphis, a collection of original and cover tunes. Recorded at Willie Mitchell's Royal Studio in the city, the album was meant to reflect the heritage of the Southern soul tradition in the 21st century.

In 2014, Scaggs -- with Jordan again as his producer -- booked four days at Nashville's famed Blackbird Studio with a core band from Memphis. They enlisted top-flight Music City session players as well as guests Bonnie Raitt and Lucinda Williams to supplement the sessions. A Fool to Care, released by 429 in 2015, showcased covers of classic soul, NOLA R&B, rock & roll and country covers, and new material. ~ Jason Ankeny
HOMETOWN

Canton, OH

GENRE

BORN

June 8, 1944