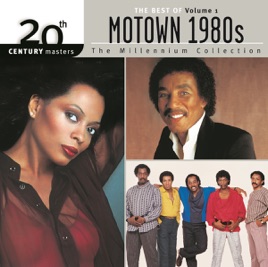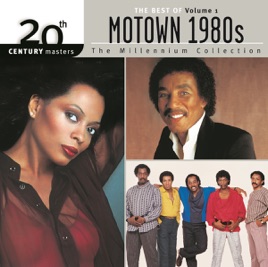 20th Century Masters - The Millennium Collection: The Best of Motown '80s, Vol. 1
Various Artists
TITLE
TIME
PRICE

I'm Coming Out (Single Version)

Diana Ross

3:54
$1.29

Treat Her Like a Lady (Single Version)

The Temptations

4:15
$1.29

In My House (12 Inch Mix)

Mary Jane Girls

5:02
$1.29

Rick James

4:08
$1.29

DeBarge

3:49
$1.29

Nightshift (12-Inch Club Mix)

The Commodores

7:03
$1.29

Being With You (Single Version)

Smokey Robinson

4:07
$1.29

Michael Jackson

3:43
$1.29

Somebody's Watching Me (Single Version)

Rockwell

3:57
$1.29

Dazz Band

4:44
$1.29

Don't Look Any Further (Single Version)

Dennis Edwards

4:04
$1.29

Jermaine Jackson

7:58
$1.29
12 Songs

℗ 2002 Universal Motown Records, a division of UMG Recordings, Inc.
Customer Reviews
It's a good song!
I feel like somebody is watching me. Did you know MJ is in this song.
Remember?
Dancing and having a good time is what I do everytime I listen to these tracks. Just the perfect mix.