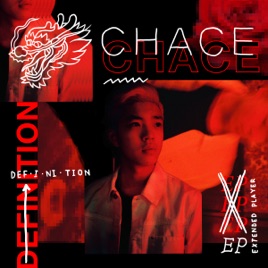 EDITORS' NOTES
Inventive twists and turns on dancefloor melody.
Customer Reviews
This is the Definition.💫
This is chace. A Boy who comes from China. I still remember the first time i heard his songs and i think "God!He's gonna be famous !!💫 "And now ,he made it. This is his 2nd album . This is the definition ❤
So eerie...
I has Something about you stuck in my head when I went to look at this full EP!
About Chace
Chace is a restless talent—a prodigiously accomplished DJ and in-demand producer who has achieved fame while still in his teens. The son of a musician, Chace learned to drum at just two years of age—a gift he later honed at the Shanghai Conservatory of Music. After graduating, he pursued electronic music full-time. His style embraces elements of the past, present and future, incorporating underground house, UK garage and skittering trap with old-school funk and ripples of disco. Already a star in his native China, he has made inroads into the global dance scene and performed at the world-renowned electronic festival Tomorrowland.