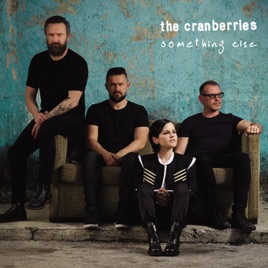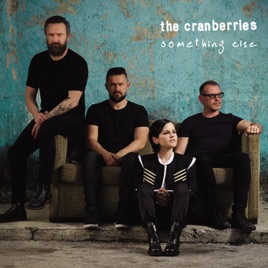 | | TITLE | TIME | PRICE |
| --- | --- | --- | --- |
| | Linger (Acoustic Version) | 4:55 | $1.29 |
| | The Glory (Acoustic Version) | 5:14 | $1.29 |
| | Dreams (Acoustic Version) | 4:24 | $1.29 |
| | When You're Gone (Acoustic Version) | 4:10 | $1.29 |
| | Zombie (Acoustic Version) | 4:01 | $1.29 |
| | Ridiculous Thoughts (Acoustic Version) | 3:07 | $1.29 |
| | Rupture (Acoustic Version) | 4:16 | $1.29 |
| | Ode to My Family (Acoustic Version) | 4:43 | $1.29 |
| | Free to Decide (Acoustic Version) | 3:17 | $1.29 |
| | Just My Imagination (Acoustic Version) | 4:02 | $1.29 |
| | Animal Instinct (Acoustic Version) | 3:39 | $1.29 |
| | You & Me (Acoustic Version) | 3:33 | $1.29 |
| | | 5:01 | $1.29 |
13 Songs

℗ 2017 The Cranberries under exclusive licence to BMG Rights Management (UK) Limited
Customer Reviews
Acoustic. Sweet
Finally an album I can get behind. So much happened in my life during the initial release of this album. Brings back memories. And I love acoustic stuff. Granted I play acoustic guitar. Lol.
Cranberries were the 90s for me!
Memories! I love the Crnaberries and it's great they're bringing back their classic sound with this acoustic cd accompanied by a string orchestra! It's a bonus to hear two brand new songs with "Rupture," and "Why." Can't wait to hear it all!
About The Cranberries
Combining the melodic jangle of post-Smiths indie guitar pop with the lilting, trance-inducing sonic textures of late-'80s dream pop and adding a slight Celtic tint, the Cranberries became one of the more successful groups to emerge from the pre-Brit-pop U.K. indie scene of the early '90s. Led by vocalist Dolores O'Riordan, whose keening, powerful voice is the most distinctive element of the group's sound, the group initially made little impact in the United Kingdom. It wasn't until the lush ballad "Linger" became an American hit in 1993 that the band also achieved mass success in the U.K. Following the success of "Linger," the Cranberries quickly became international stars, as both their 1993 debut album, Everybody Else Is Doing It, So Why Can't We?, and its 1994 follow-up, No Need to Argue, sold millions of copies and produced a string of hit singles. By the time of their third album, 1996's To the Faithful Departed, they had added distorted guitars to their sonic palette and attempted to make more socially significant music, which resulted in a downturn in the band's commercial fortunes.

Originally, the Cranberries were a band called the Cranberry Saw Us. Brothers Noel and Mike Hogan (guitar and bass, respectively) formed the band in Limerick, Ireland, with drummer Fergal Lawler in 1990. Following the departure of the group's original singer, Niall Quinn, the trio placed an advertisement for a female singer. Dolores O'Riordan responded to the advertisement and auditioned by writing lyrics and melodies to some of the band's existing demos. When she returned with a rough version of "Linger," the group hired her on the spot. Shortly after she joined, the band recorded a demo tape and sold it in record stores throughout Ireland. After the original run of 300 copies sold out, the group truncated its name to the Cranberries and sent another demo tape, which featured early versions of both "Linger" and "Dreams," to record companies throughout the U.K. The tape was made at Xeric Studios, which was run by Pearse Gilmore, who would later become their manager. At the time the tape was made, all of the members were still in their late teens.

The demo tape earned the attention of both the U.K. press and record industry, and there soon was a bidding war between major British record labels. Eventually, the group signed with Island Records. The Cranberries headed into the studio with Gilmore as their producer to record their first single, "Uncertain." The title proved to be prophetic, as the band did indeed sound ill at ease on the single, leading to poor reviews in the press, in addition to tensions between the group and Gilmore. Before they were scheduled to record their debut in 1992, the Cranberries discovered that Gilmore had signed a secret deal with Island to improve his studios. The tensions within the band became so great they nearly broke up. Instead, the Cranberries severed all relations with Gilmore, hired Geoff Travis of Rough Trade as their new manager, and hired Stephen Street, who had previously worked with the Smiths, as their new producer.

The band's debut album, Everybody Else Is Doing It, So Why Can't We?, was released in the spring of 1993, followed by a single of "Dreams." Neither the album nor the single gained much attention, nor did the second single, "Linger." In the summer and fall of 1993, the band toured the United States, opening for The The and Suede, respectively; frequently, the Cranberries were given a friendlier reception than either of the headliners. The strong live shows led MTV to put "Linger" into heavy rotation. By the end of the year, the single was on its way to becoming a crossover hit. Eventually, the single reached number eight on the U.S. charts, while the album went double platinum. Everybody Else and "Linger" began to take off in Britain in early 1994; the album eventually peaked at number one during the summer.

O'Riordan married the band's tour manager, Don Burton, in a much-publicized ceremony in July 1994. The marriage, as well as the group's videos, emphasized the singer as the focal point of the band. O'Riordan's position in the group continued to rise with the fall release of the group's second album, No Need to Argue. Boasting a slightly harder, more streamlined sound, yet still produced by Stephen Street, the record debuted at number six on the U.S. charts and eventually outsold its predecessor; within a year it went triple platinum, spawning the number one modern rock hit "Zombie" and the number 11 "Ode to My Family."

During the tour for No Need to Argue, rumors began to circulate that O'Riordan was going to leave the band to pursue a solo career, all of which the band vehemently denied. Nevertheless, the rumors persisted until the Cranberries began recording their next album with producer Bruce Fairbairn, who had previously worked with Aerosmith. The resulting album, To the Faithful Departed, was a tougher, more rock-oriented album. Upon its spring 1996 release, the album entered the charts at number six, but its first single, "Salvation," failed to become a hit on par with "Zombie," "Linger," or "Ode to My Family." Consequently, the album slipped down the charts relatively quickly and only went platinum, which was slightly disappointing in light of its two predecessors' multi-platinum status.

During the fall of 1996, the group canceled its Australian and European tour, sparking another round of rumors about whether O'Riordan was about to launch a solo career. In 1999, the group released Bury the Hatchet, and in 2003, shortly after the release of a greatest-hits compilation, Stars: The Best of 1992-2002, the Cranberries officially declared that they were taking a break. This finally gave O'Riordan the time she needed to work on her long-talked-about solo album, and Are You Listening hit shelves in 2007. In 2009, O'Riordan released her second solo album, No Baggage. Around the same time, the Cranberries reunited for a North American tour that continued throughout Europe in 2010. Several live albums also appeared in 2010.

In 2011, the band began work on a new album in Toronto with longtime producer Street. The resulting album, Roses, appeared in March 2012. A supporting tour followed, recorded for posterity on Live 2012, recorded at London's Hammersmith Apollo and released in early 2013. At the end of the year, O'Riordan performed a New Year's Eve concert in Limerick with a string quartet from the Irish Chamber Orchestra. Inspired by the classical interpretation of the Cranberries sound, she approached the band with an idea to celebrate their silver anniversary. The result was a full album comprising string quartet renditions of the band's biggest hits. Something Else arrived in the spring of 2017, featuring their ten most successful singles culled from their first four albums, as well as three new songs. ~ Stephen Thomas Erlewine
ORIGIN

Limerick, Ireland

FORMED

1989
Top Songs by The Cranberries
See All
Top Albums by The Cranberries
See All
Top Music Videos by The Cranberries
See All