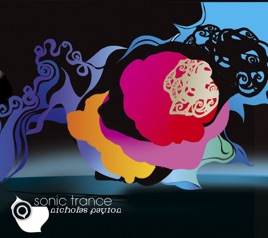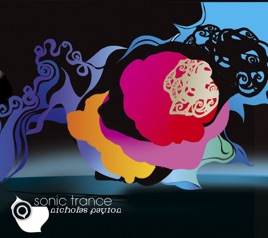 | | TITLE | | TIME |
| --- | --- | --- | --- |
| | | | |
| | | | |
| | | | |
| | | | |
| | | | |
| | | | |
| | | | |
| | Séance (Romantic Reprise) | | |
| | | | |
| | | | |
| | | | |
| | | | |
| | | | |
| | | | |
| | | | |
| | | | |
| | | | |
| | | | |
18 Songs, 1 Hour 8 Minutes
Released:

Sep 9, 2003

℗ 2003 Warner Bros. Records Inc. for the U.S. and WEA International Inc. for the world outside the U.S.
About Nicholas Payton
New Orleans-born trumpeter, keyboardist, singer, and composer Nicholas Payton is a dynamic performer, steeped in acoustic jazz and post-bop, whose music often finds him exploring genres beyond the confines of the jazz tradition. Born in New Orleans in 1974, Payton grew up the son of Walter Payton, a well-known bassist on the Crescent City jazz scene. His mother also played piano. Around four years old, he started playing trumpet after asking his father to get him one. Soon, he was accompanying his father to shows at local clubs, where he had the chance to hear many great trumpet players. The turning point for the young Payton came around age ten, when he heard a Miles Davis quartet album that was in his parents' record collection. He started performing publicly, working everywhere from jazz funerals to weddings to bar mitzvahs, and even played on the streets for tips.

During this period, he attended New Orleans' High School for the Creative Arts and studied with Clyde Kerr, Jr.; he later studied briefly at the University of New Orleans with pianist Ellis Marsalis. However, his college career at UNO was interrupted by the chance to go on the road with drummer Elvin Jones. Previously, he had spent time on the road with Marcus Roberts and other touring musicians, but those were shorter stints. Through the years, Payton has recorded and performed with Wynton Marsalis, Dr. Michael White, Christian McBride, Joshua Redman, Roy Hargrove, Doc Cheatham, and Joe Henderson, among others.

As a solo artist, he began his recording career with Verve Records, releasing From This Moment in 1994, followed by 1995's Gumbo Nouveau. A year later, he gained even more attention appearing alongside a handful of his jazz contemporaries in acclaimed director Robert Altman's film Kansas City, for which he also appeared on the soundtrack. In 1997, he received a Grammy Award for his playing on Doc Cheatham & Nicholas Payton, a collaborative album with then-nonagenarian trumpeter Doc Cheatham. Also that year, he joined bassist Christian McBride and guitarist Mark Whitfield for Fingerpainting: The Music of Herbie Hancock. He then rounded out his Verve contract with several well-received, tradition-steeped efforts including 1998's Payton's Place, 1999's Nick@Night, and 2001's homage to Louis Armstrong, Dear Louis.

In 2003, Payton signed with Warner Bros. and marked the move by shifting away from his acoustic-based sound and delivering the '70s fusion-influenced Sonic Trance. However, an auto accident briefly sidelined his career as he took time to fully recover. He returned with Mysterious Shorter on Chesky in 2006 and Into the Blue on Nonesuch in 2008, both of which found him delving into an eclectic mix of straight-ahead jazz, post-bop, funk, and R&B-influenced sounds. Increasingly known as a risk-taker, Payton took one of his grandest on 2011's Bitches, a concept recording that detailed the stages and ending of a romantic relationship. He composed and arranged all 16 songs (which included lyrics), played every instrument, sang, and played trumpet throughout, and produced the entire set as well. Also featured on the album were special guest vocalists Cassandra Wilson, Esperanza Spalding, N'Dambi, ChinahBlac, and Saunders Sermons.

Along with performing, from 2011 to 2013 he held the position of Distinguished Artist and Visiting Lecturer at Tulane University. During this period, he began self-releasing albums on his own BMF label, including #BAM: Live at Bohemian Caverns (recorded at the historic Washington, D.C. club) and Sketches of Spain (a live re-recording of the classic Miles Davis and Gil Evans album), featuring Simphonie Orchester Basel. Two instrumental albums followed with 2014's Numbers and 2015's Letters, both of which showcased Payton on keyboard and piano. In 2016, Payton returned to more of a full band-oriented approach with the hip-hop and spoken word-inflected The Egyptian Second Line. A year later he delivered another highly inventive hip-hop and world music-influenced production, Afro-Caribbean Mixtape. ~ Richard Skelly
HOMETOWN

New Orleans, LA

GENRE

BORN

1973
50 million songs.
Zero ads.
New subscribers only. Plan automatically renews after trial.