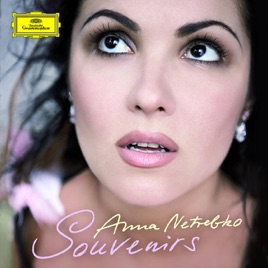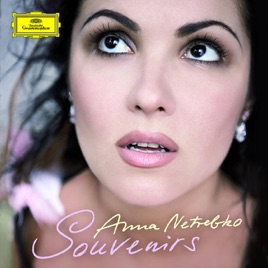 TITLE
TIME

The Gypsy Princess (Die Csárdásfürstin), Act 1: Lied: "Heia, Heia: In Den Bergen Ist Mein Heimatland"

By Emmerich Kálmán, Leo Stein & Bela Jenbach - Anna Netrebko, Prague Philharmonia, Emmanuel Villaume, Prague Philharmonic Choir & Lukas Vasilek

Der Opernball: Im Chambre Séparée

By Richard Heuberger - Anna Netrebko, Piotr Beczala, Prague Philharmonia & Emmanuel Villaume

Giuditta, Act 4: Meine Lippen, Die Küssen So Heiss

By Franz Lehár, Paul Knepler & Fritz Löhner-Beda

Louise, Act 3: "Depuis Le Jour"

By Gustave Charpentier

Les Contes D'Hoffmann, Act 2: Barcarolle

By Jacques Offenbach, Jules Barbier & Michel Carré - Anna Netrebko, Elīna Garanča, Prague Philharmonia, Emmanuel Villaume, Prague Philharmonic Choir & Lukas Vasilek

Vier Lieder, Op. 27: II. Cäcilie

By Richard Strauss

Peer Gynt, Op. 23: Solveig's Song

By Edvard Grieg & Hendrik Ibsen

Fortunio: L'orsque J'étais Enfant

By André Messager, Gaston Caillavet & Robert De Flers

Ciganské Melodie (Gypsy Melodies), Op. 55 (Instr. By Jiri Teml): IV. Kdyz Mne Stara Matka

By Antonín Dvořák

Fünf Lieder, Op. 41: I. Wiegenlied

By Richard Strauss

't Was Not the Wind, Op. 43, No. 2 (Orchestrated By Andreas N. Tarkmann)

By Nikolai Rimsky-Korsakov & Aleksei Konstantinovich Tolstoy

Captivated By the Rose (The Nightingale), Op. 2, No. 2 [Plenivshis Rozoï Soloveï] (Orchestrated By Andreas N. Tarkmann)

By Nikolai Rimsky-Korsakov

Schlof Sche, Mein Vögele (Orchestrated By Friedrich Meyer)

By Anonymous - Anna Netrebko, Prague Philharmonia, Emmanuel Villaume, Prague Philharmonic Choir & Lukas Vasilek

Anna Netrebko, Andrew Swait, Prague Philharmonia, Emmanuel Villaume, Prague Philharmonic Choir & Lukas Vasilek

L'enamourée (Orchestrated By Andreas N. Tarkmann)

By Reynaldo Hahn & Theodore de Banville

By Carlos Antonio Guastavino

La Tempranica: No. 2 - Tiempo de Zapateado "La Tarántula e un Bicho"

By Jeronimo Gimenez & Julián Romea Castro

By Luigi Arditi & Gottardo Aldighieri

Ciganské Melodie (Gypsy Melodies), Op. 55 (Sung In German) [Instr. By Jiri Teml]: IV. Als Die Alte Mutter

By Antonín Dvořák
19 Songs, 1 Hour 5 Minutes
Released:

Jan 1, 2008

℗ 2008 Deutsche Grammophon GmbH, Berlin
Ratings and Reviews
A VOICE THAT WOULD MAKE A BADGER PURR
She sounds better with each album. Her recording of "Pie Jesu" is one of the best I have ever heard.
Absolutely sublime.
mixed bag
Anna's voice has a black, velvety goldness to it, and I'm convinced that she could burp the alphabet and make it beautiful. She knows how to sing simply, without over-indulgence, like a princess. However, I can't help but agree that there is something unsettling about her vibrato and breath control. She sounds much older in some tracks, almost like a weak, worn-out Wagnerian. I seriously doubt the longevity of her voice, and the mic placement seems TOO close. There's some definite wobble to her voice, and not only in high registers.
Wow.
Netrebko's severe lack of breath control contributes largely to her absolute lack of vocal talent. It's amazing that anyone allows this woman to sing anything. If you want to hear a real coloratura soprano, find a recording of Edita Grubernova.