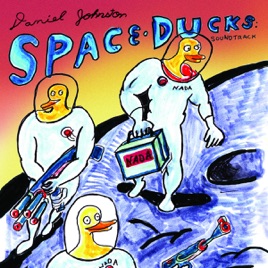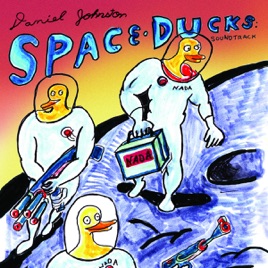 12 Songs, 42 Minutes
Released:

Apr 17, 2012

℗ Eternal Yip Eye Music
Ratings and Reviews
A most unusual and rewarding "soundtrack"
I guess it makes sense that the first person to do a "soundtrack" to a comic book would be the one and only Daniel Johnston.

The album starts with the trippy Space Ducks Theme Song performed by Daniel Johnston and a rocking band. From there, we hear American Dream and Sense of Humor - the later has been a part of his infrequent live performances over the past few years. The songs are recorded professionally and not-so-lo-fi, but they still retain the raw, honest quality that makes Johnston so special. Mean Girls Give Pleasure - just on the title alone! - possesses all of the lyrical genius on which the Johnston legend has been built.

Hearing Eleanor Friedberger's Come Down join the parade is where the journey takes a cool and welcome turn. Her beautiful female voice in the same track listing as Daniel's now-ragged singing brings the great variety of this project to life. Like the classic good vs. evil storyline of the comic book (spoiler alert: the ducks win!) the album takes the listener through a journey of artists, styles, and themes. From the minimalist melodies of the Fruit Bats, to the gorgeous Lavender Diamond, psychedelic Unknown Mortal Orchestra and rocking Deer Tick - this album is an adventure worthy of the title and of praise.