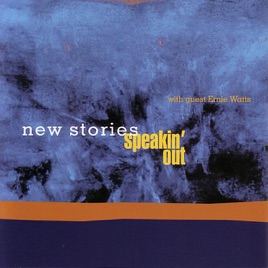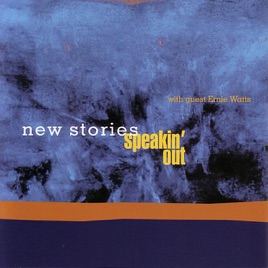 | | TITLE | | TIME |
| --- | --- | --- | --- |
| | | | 6:03 |
| | | | 7:41 |
| | | | 8:06 |
| | | | 9:04 |
| | | | 7:22 |
| | | | 8:50 |
| | | | 6:08 |
| | | | 7:53 |
| | | | 6:11 |
9 Songs, 1 Hour, 7 Minutes
Released:

Sep 20, 1999

℗ 1999 New Stories
Ratings and Reviews
These guys really have it
The only guy who wishes to remain anonymous
This music takes over your soul. The song "Highway Blues" makes you just see some guy walking down a road as the sun is setting. The pianist is really good in the song My One and Only Love. Not all of the songs are perfect, but they are enough of the perfect ones to make this album 5 stars. If someone stumbles across this review while looking for the sample music on every computer in the world, I'm 11 years old.
Great song, but doesn't it belong to Coltrane?
I first heard "Highway Blues" on Windows XP Pro (forgive me Apple) as a Windows Media sampler tune and when I heard it, I knew I'd heard this song somewhere else before. I then promptly checked my music library on my Powerbook G4 (that should exonerate me) and I perused through my jazz collection to find one of Coltrane's songs called "Cousin Mary" off of one of his many "The Very Best of Coltrane" albums. I realized that both Coltrane's "Cousin Mary" and New Stories' "Highway Blues" were essentially the same song aside from the latter being played at a much slower tempo. Other than that, the two songs are almost identical in sound: a punchy walking bass, a steady percussive beat, a piano providing rhythm, and a busty saxaphone leading the tune. I give 4 stars for packing a nice rendition of Coltrane's "Cousin Mary". I would've give then 5 stars, but they decided to rename the song "Highway Blues", failing to acknowledge Coltrane at all.
I Love This Song
I'm a Jazz newbie, and I know very little about history & terms, but this song grabs me in a spot I can't quite identify, and won't let go...in fact, I have spent two days searching the Jazz area of iTunes to find this song, and explore the genre. I disagree a bit with the review that attributes this piece to Coltrane...Maybe it's my lack of experience, but after reading that review, I listened to all three versions of Cousin Mary that I could find on iTunes, and while the two songs do have similar structure, I think that Highway Blues has a melody and feeling all its own. I love it, or should I say, I dig it?
About New Stories
New Stories, a Seattle-based jazz trio specializing in post-bop, was formed in 1988. The members are pianist Marc Seales, bassist Doug Miller, and drummer John Bishop. New Stories is quite possibly the premiere jazz trio in the Pacific Northwest (winning Earshot Jazz awards for Best Acoustic Group three times), and the group divides their time roughly equally between trio performances and solo projects. Pianist Seales has won the Earshot Jazz Golden Ear Award for Best Instrumentalist in 1999 and is also a member of various other groups (Milo Peterson's Jazz Disciples, Marc Seales Quartet), as well as the head of the Jazz Studies department at the University of Washington. Doug Miller hails from the Count Basie and Mercer Ellington big bands and is one of the "first call" bassists in Seattle. John Bishop performs with roughly 40 different artists a year, as well as instructional videos and documentaries for PBS. As a group, New Stories has released three albums on Origin Arts and also backed multiple artists, the highlight being a Grammy-nominated album with vocalist Mark Murphy, Song for Geese. In 1993, New Stories became the first American jazz group to perform in Eastern Russia, at the JVC Jazz Festival in Vladivostock. They continue to perform regularly at home in Seattle and on tour. ~ Adam Greenberg