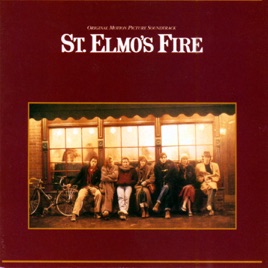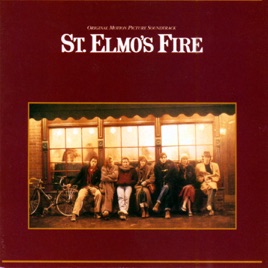 St. Elmo's Fire (Original Motion Picture Soundtrack)
Various Artists
TITLE
TIME
PRICE

St. Elmos Fire (Man In Motion)

John Parr

4:11
Album Only

Billy Squier

4:08
Album Only

Elefante

4:41
Album Only

This Time It Was Really Right

Jon Anderson

4:40
Album Only

Fee Waybill

3:47
Album Only

Love Theme from St. Elmo's Fire (Instrumental)

St. Elmo's Fire

3:30
Album Only

Vikki Moss

4:38
Album Only

Stressed Out (Close to the Edge)

Airplay

4:18
Album Only

David Foster

1:37
Album Only

Love Theme from St. Elmo's Fire (For Just a Moment)

David Foster

3:47
Album Only
10 Songs

℗ 1985 Atlantic Recording Corporation for the United States and WEA International Inc. for the world outside of the United States.
Customer Reviews
st. elmo
please, itunes, can you make these songs be available for individual purchases, pleaaase!!!!
St Elmos Fire
It's crazy not to be able to purchase songs separately!