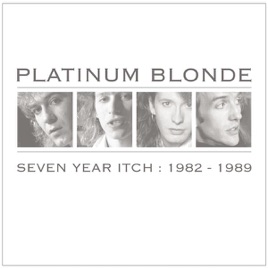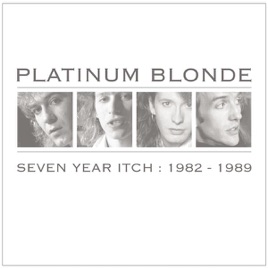 16 Songs, 59 Minutes
Released:

Sep 7, 1999

℗ This compilation (P) 1999 Sony Music Entertainment (Canada) Inc.
Ratings and Reviews
Yay!
So glad iTunes finally got this band on here. So hard to find any of their music anymore. Great band from the 80's and brings back a lot of memories. My favorites: Not In Love, the haunting All Fall Down, and Cinderella Story.
Long versions PLEASE!!!
I just wish they had the long version of "not in love" . I live right by the peace bridge in New York and get alot of Canadian stations and they play alot of rare Canadian 80's music (that's how I got into this stuff in my teens back in the 90's). I heard the song "not in love" and it was the long version OMG it was so AWESOME!!!!!!! I'd love to hear that again- I can't find long versions of their songs annywhere, not even on vinyl so hard to find! Glass Tiger has long versions of their songs, which I just purchased today! But yeah, this band seriously needs to do same because that song was too good to never be heard again- it's just that good!
Yay, Yay, Yay - finally on iTunes!!
I have missed Platinum Blonde since the 80's, when we used to play vinyl records on our phonographs! I was not able to find any of their albums on iTunes (or CD at a reasonable price - Alien Shores, the must have, if to choose only one.) I decided to check iTunes again today and so happy to find this compilation album with six of the original album ten songs - each - from Alien Shores and Standing in the Dark. I also listened to all of the samples from the new(er) Now or Never and snapped up that one, too.
I am now that much closer to being able to complete the "My 80's Teen Years" playlist on the clickwheel iPod. And I have some new songs to enjoy, as well.
About Platinum Blonde
Platinum Blonde was formed in Toronto, Canada in 1982 between the end of the disco boom and the beginnings of glammy hard rock. New wave was in its commercial glory and bands like the Police, Duran Duran and Billy Idol were combining fashion and sound to cash in on the new art form of music video. Vocalist Mark Holmes, guitarist Sergio Galli, bassist Kenny MacLean and percussionist Chris Steffer were Canada's answer to those bands. In 1983, Platinum Blonde released its debut album, Standing in the Dark, for Epic Records Canada. That album and its singles, "It Doesn't Really Matter" and "Standing in the Dark," became instant hits in Canada and attracted attention south of the border. Platinum Blonde became overnight sensations and helped put Canadian rock on the scene. In 1984, the band released a second album, Alien Shores, in both the U.S. and Canada. While the album was certified platinum five times over in Canada, signifying 500,000 copies sold, it did not take off as expected in the U.S. In 1987, the band changed direction with the release of the funk-rock-styled album Contact, but the fan and label support was just not there anymore, and it proved to be the band's swan song. Internal strife, label conflicts, and a sound that could not be pigeonholed became too much, and by 1989 Platinum Blonde was no more. The band re-formed in 1989 with new members as the Blondes and recorded one more album, Yeah Yeah Yeah, but its time had passed. ~ Keith Pettipas
GENRE

FORMED

1981