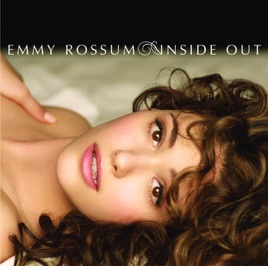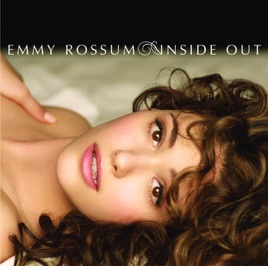 | | TITLE | TIME | PRICE |
| --- | --- | --- | --- |
| | | 2:34 | $1.29 |
| | | 3:23 | $0.99 |
| | | 3:14 | $0.99 |
| | | 4:03 | $0.99 |
| | | 6:53 | $0.99 |
| | | 4:54 | $0.99 |
| | | 5:44 | $0.99 |
| | | 3:59 | $0.99 |
| | | 4:53 | $0.99 |
| | | 3:42 | $0.99 |
| | | 4:49 | $0.99 |
| | | 3:45 | $0.99 |
12 Songs

℗ 2007 Geffen Records
Customer Reviews
Sarah Brightman or Enya?
I really wanted to be blown away by this CD. Having heard Emmy Rossum in the movie version of "Phantom of the Opera" and knowing her pedigree with the Metropolitan Opera I was expecting some truly soaring vocals that would highlight the vocal qualities of her voice. Unfortunately, this CD is so overproduced that on many tracks you can hardly hear her voice. Some of the promo pieces I have read include such gems as "there are 150 vocal tracks on this song, all recorded by Emmy". Sorry, but if I wanted to hear a song with 150 voices I would have bought a choral album. I was hoping to hear one voice above the din. While there are a few moments where Emmy is allowed to shine through the multi-track recordings, the overall result is a mish-mash of music that sounds like an Enya greatest hits album and it's not at all what I hoped it would be, or I suspect what it could have been.
Fantastic Debut
Emmy has exceeded my expectations with this album. The songs are meaningful and easy to listen to with amazing vocals from Ms. Rossum. I love the all the songs but the best ones, in my opinion, are Lullaby, Don't Stop Now, Inside Out and Been Too Long. Brava Emmy!
About Emmy Rossum
At the time of her first album release in 2007, 21-year-old Emmy Rossum had already carved out an impressive career as a singer and actor. Born September 12, 1986, in New York City, Rossum was an only child who was discovered by her grade-school choir director to have perfect pitch. This discovery led to an audition and her five-year tenure as a member of Lincoln Center's Metropolitan Opera Children's Chorus, where Rossum sang with the likes of Luciano Pavarotti, among others, and performed in several operas. At age 12, she left the chorus to pursue an acting career, which began immediately when she landed a role on the television show Law & Order. Later, she found work in various made-for-TV movies and a recurring role on the daytime soap opera As the World Turns before landing her first big-screen role in Songcatcher alongside Dolly Parton, with whom Rossum also sang a duet on the movie's soundtrack. Rossum followed with various roles including a part in Clint Eastwood's acclaimed Mystic River, a lead in The Day After Tomorrow, and a Golden Globe-nominated performance for her turn as Christine in the movie adaptation of The Phantom of the Opera. In 2006, Rossum took to the studio to make a pop album with producers Glen Ballard, Stuart Brawley, and Moby; titled Inside Out, Rossum's debut was released in October 2007 on Geffen. In 2009, Rossum began starring in the Showtime drama series Shameless. In 2013, she delivered her sophomore album, Sentimental Journey, which featured a selection of standards from the '20s to the '60s. ~ Gregory McIntosh
ORIGIN

New York, NY

BORN

Sep 12, 1986
Top Music Videos by Emmy Rossum
See All