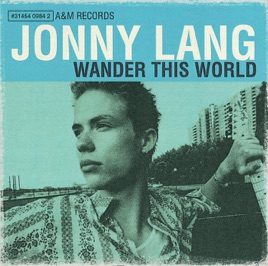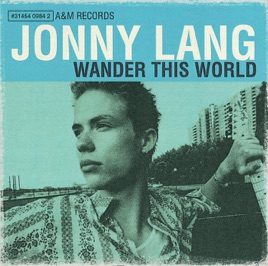 | | TITLE | | TIME |
| --- | --- | --- | --- |
| | | | |
| | | | |
| | | | |
| | | | |
| | | | |
| | | | |
| | | | |
| | | | |
| | | | |
| | | | |
| | Before You Hit the Ground | | |
| | | | |
12 Songs, 52 Minutes
Released:

Jan 1, 1998

℗ 1998 A&M Records
Ratings and Reviews
Wander This World
I really like this album and i think that it has some of his best songs, though red light is my favorite. I love all of these songs and i think that his guitar skills have improved so much since jonny lang and the big bang [which two of my step-uncles played in :-)]. i really like this cd and reccomend it for anyone who likes jonny lang
Oh, man, this kid is amazing.
This is Jonny's second best album. The kid is amazing. Guitar skills? Crap, his trainer said he wanted to break Jonny's fingers; he was so good. Vocal talent? Don't get me started. It's as rough as a 60s blues singer. It's as versatile as, dare I say it, Chester Bennington's. And the songs, the songs! Oh my chump, just buy the album. It will be the best 8 bucks you've spent. Oh, and check out Long Time Coming, another winner.
Jonny Lang Rocks!!
Another great song by Jonny Lang!
I LOVE this song!
Can't wait for the new album!
Rock On Jonny!
About Jonny Lang
Modern blues in the '90s had a weird phenomenon of teenage blues guitarists rocketing to popularity with their first album. The entire trend culminated with Jonny Lang, a guitarist from Fargo, North Dakota, who released his solo debut album, Lie to Me, when he was 15. At the age of 12, he had attended a show by the Bad Medicine Blues Band and began playing with the group. Several months later he became their leader, and the newly renamed Kid Jonny Lang & the Big Bang relocated from Fargo to Minneapolis and released their debut album, Smokin', in 1995. The LP became a regional hit, leading to a major-label bidding war and culminating in Lang's signing to A&M Records in 1996. Early in 1997, his major-label debut, Lie to Me, was released to mixed reviews; the stronger effort, Wander This World, followed late the next year. Lang's next release, Long Time Coming, arrived in 2003 and garnered often withering critiques for its turn toward over-produced hard rock mixed with sometimes heavy-handed religiosity; 2006's gospel-informed Turn Around was more favorably received. Live at the Ryman was issued by Concord Records in 2010. After a seven-year hiatus, he announced details of his sixth studio album, Fight for My Soul which was scheduled for release in September 2013; it peaked at number one on Billboard's Blues Albums chart. Lang released his next album, the politically charged Signs, in September 2017. ~ Stephen Thomas Erlewine
HOMETOWN

Fargo, ND

GENRE

BORN

January 29, 1981