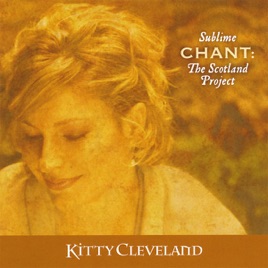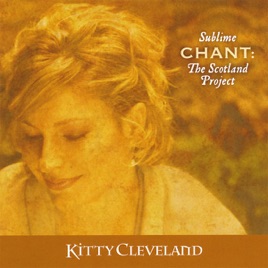 Sublime Chant: The Scotland Project
| | TITLE | TIME |
| --- | --- | --- |
| | | 1:08 |
| | | 1:23 |
| | | 1:10 |
| | | 2:26 |
| | | 4:36 |
| | | 1:12 |
| | | 3:50 |
| | | 3:37 |
| | | 3:02 |
| | | 0:54 |
| | | 2:10 |
| | | 2:26 |
| | | 1:57 |
| | | 3:16 |
| | Missa de Angelis: Sanctus | 1:54 |
| | Missa de Angelis: Agnus Dei | 1:24 |
| | | 1:57 |
17 Songs, 38 Minutes

℗ 2008 Christiaria, LLC
Customer Reviews
Sublime Chant
Although listed as New Age, this album is anything but. The music is all sacred, Gregorian Chant. Miss Cleveland's voice is clear and does justice to the hymns in the collection. For those wanting a female voice, this album is an excellent choice.
Beautiful music, Sublime Singing
This is a wonderful album. Kitty Cleveland has a magnificent voice that is always in tune and in control. The musical selections are indeed sublime and I find that I am drawn into prayer with them.