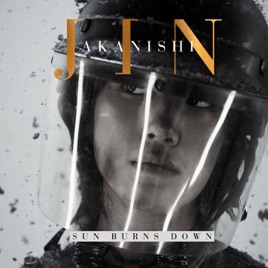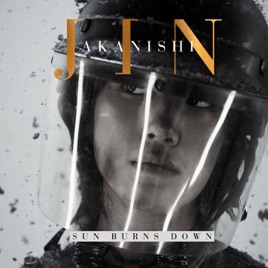 | | TITLE | | TIME |
| --- | --- | --- | --- |
| | | | |
| | Sun Burns Down (Bill Hamel & Meaux Green Remix) | | |
| | Sun Burns Down (7th Heaven Club Mix) | | |
| | Sun Burns Down (Razor & Guido Main) | | |
4 Songs, 23 Minutes
Released:

Jan 24, 2012

℗ 2012 WARNER MUSIC JAPAN INC.
About Jin Akanishi
Japanese singer/actor Jin Akanishi is best known as one of the two lead singers in the hugely popular J-Pop band Kat-Tun.

Before their debut in 2001, Akanishi had already established himself both as a singer (in bands like B.A.D., J2000, and Musical Academy Dancing) and as an actor on Japanese TV, appearing in comedies and musical shows. Once KAT-TUN began in earnest (they had been a popular live attraction but didn't release their first recordings until 2006) Akanishi became the break-out star of the group. His departure to Los Angeles in 2006 to spend a few months learning English sent a shock wave through the J-Pop community. Upon his return in 2007, he and the band picked up where they left off, continuing a run of number one singles and albums. Akanishi continued his film work as well, providing the voice of Speed for the Japanese version of Speed Racer and starring in the 2009 film Bandage. Right around that time, he began to split from Kat-Tun and forge his own musical identity. Under the moniker LANDS, he recorded the theme song for Bandage, and then released Olympus in early 2010. Soon after, he announced his departure from Kat-Tun and launched a solo career under his own name. He released his first single, "Eternal," in March of 2011; he reached out to the U.S. market in November of 2001 with the "Test Drive" single. Both this release and its follow-up, "Sun Burn Down," peaked at number one on online dance charts, showing that Akanishi did indeed have global appeal. His first album, Japonicana, was released by Warner Bros. in early 2012. ~ Tim Sendra
50 million songs.
Zero ads.
New subscribers only. Plan automatically renews after trial.