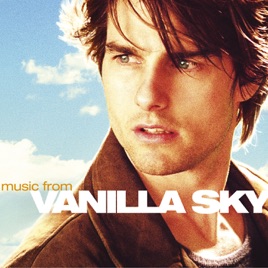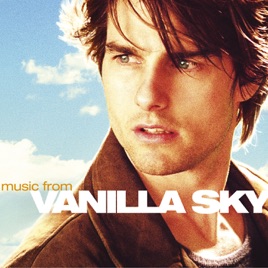 Vanilla Sky (Music from the Motion Picture)
Various Artists
TITLE
TIME

Everything In It's Right Place

Radiohead

Porpoise Song (Theme from "Head")

The Monkees

Mondo '77 (feat. Francis MacDonald)

Looper

Leftfield;Afrika Bambaataa
17 Songs, 1 Hour 14 Minutes
Released:

Dec 11, 2001

℗ 2001 Reprise Records for the US and WEA International Inc. for the world outside the U.S.
Ratings and Reviews
Vanilla Sky
This movies a classic, and the soundtrack just makes it better.
However, they have left out one song that's probably the most memorable from the movie-Untitled 4 by Sigur Ros.

It's the song that plays when Tom Cruise jumps off the building. It sets an amazing mood for the scene, and it's just an amazing song. You can get it separately from (), and I recommend you do.

Regardless, 5/5. Great soundtrack, great movie.
Love it but
The soundtrack doesnt have prob my fave track from the film. " Ladies and Gentleman We Are Floating in Space" by Spiritualized. Thats the song that plays when sophia goes to David's funeral toward the end.
You Wanna Talk About A Soundtrack that Fits a Movie Vanilla Sky is a Hands Down Example
This is One of those Rare Soundtracks That Really Flowed with the movie,Really Dark and Disturbing Yet Warm and Emotionally Draining at the Same Time.R.E.M.'s-Sweetness Follows and All Right Friends,Peter Gabriel-Solsbury Hill,Nancy Wilson's-Elevator Beat,Todd Rundgren's-Can We Stll Be Friends,Red House Painters-Have You Forgotten,Raidiohaed's-Everything In It's Right Place,The Monkees-Porpoise Song,Josh Rouse-Directions,and Of Course Sir Paul McCartney's Vanilla Sky With all Leave Chills Down Your Spine.Buy It.