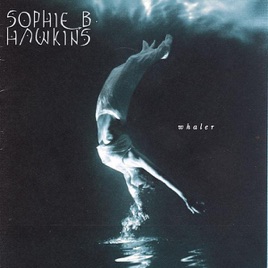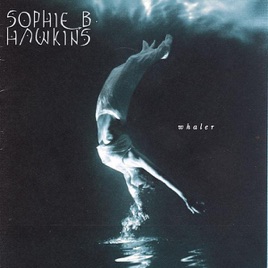 | | TITLE | | TIME |
| --- | --- | --- | --- |
| | | | |
| | Did We Not Choose Each Other | | |
| | | | |
| | | | |
| | | | |
| | | | |
| | | | |
| | The Ballad of Sleeping Beauty | | |
| | | | |
| | | | |
| | | | |
11 Songs, 47 Minutes
Released:

Jul 21, 1994

℗ 1994 Sony Music Entertainment Inc.
About Sophie B. Hawkins
A proudly idiosyncratic singer and songwriter who embraces an eclectic range of musical influences and isn't afraid to be nakedly confessional in her music, Sophie B. Hawkins enjoyed unexpected commercial success with her debut album, but since then has opted to follow her muse rather than a major label's marketing department. Sophie Ballantine Hawkins was born in New York City on November 1, 1967. Hawkins grew up in a family that valued art and creativity but was troubled by alcoholism, and as a child she aspired to be an English teacher. At the age of 14, Hawkins became fascinated with African music and began studying percussion, becoming a student of celebrated African musician Babatunde Olatunji. As Hawkins became more accomplished, she branched out into jazz and became proficient on marimba and vibraphone as well as drums. After finishing high school, Hawkins enrolled in the Manhattan School of Music, and in addition to world music and jazz, she began dipping her toes into rock and pop music, playing trap drums with a band called the Pink Men and a handful of other groups.

Hawkins took up singing and writing songs, and recorded a demo tape that made its way to Roxy Music frontman Bryan Ferry, who hired her to play percussion and sing backup in his road band for two months. Hawkins took odd jobs and sang on commercial jingles to support herself until her demo came to the attention of an A&R man at Columbia Records, who signed Hawkins to a record deal. Working with producers Rick Chertoff and Ralph Schuckett, Hawkins' first album, 1992's Tongues and Tails, suggested the breadth of her influences, with jazz, R&B, pop, rock, and African music informing the 11 tunes. One of the songs, "Damn, I Wish I Was Your Lover," became a major hit single, rising to number five on the Billboard pop charts, and Tongues and Tails became a commercial and critical success. That same year, Hawkins was invited to sing Bob Dylan's "I Want You" (which she covered on her album) at an all-star concert paying tribute to Dylan's 30th anniversary as a recording artist.

Hawkins worked with producer Steve Lipson for her next album, 1994's Whaler; the album was a commercial disappointment on first release, but close to a year after it arrived in stores, the single "As I Lay Me Down" unexpectedly took off and rose to the Top Ten. Hawkins took the creative lead on her third album, Timbre, producing the sessions and playing a wider range of instruments than before; however, Columbia Records was unhappy with the results and wanted Hawkins to re-record part of the album. Hawkins refused, and while the album was eventually released in 1999 in her approved version, Columbia did little to promote the release, and she and the label parted ways. Hawkins formed her own independent label, Trumpet Swan Productions, and reissued Timbre in expanded form in 2001. (While Hawkins was in her standoff with Columbia, she participated in a documentary about her life and music called The Cream Will Rise, directed by her life partner, Gigi Gaston.) Hawkins' first new album for Trumpet Swan, Wilderness, was released in 2004, and a live album, Bad Kitty Board Mix, appeared in 2006. In 2008, Hawkins became a mother for the first time, and it wasn't until 2012 that she returned to music with the album The Crossing. In addition to her work in music, Hawkins is an outspoken activist for animal rights and environmental issues. ~ Mark Deming
HOMETOWN

New York, NY [Manhattan]

GENRE

BORN

November 1, 1967
50 million songs.
Zero ads.
New subscribers only. Plan automatically renews after trial.