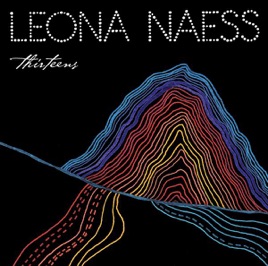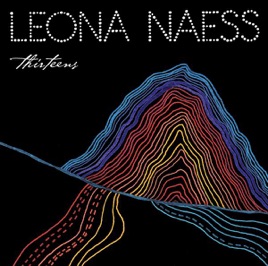 | | TITLE | TIME |
| --- | --- | --- |
| | | 3:45 |
| | Leave Your Boyfriends Behind | 4:05 |
| | | 4:07 |
| | | 3:51 |
| | | 4:21 |
| | | 3:42 |
| | | 2:54 |
| | | 3:59 |
| | | 2:39 |
| | | 3:32 |
| | | 2:29 |
| | Leave Your Boyfriends Behind (feat. Ryan Adams) [feat. Ryan Adams] | 3:47 |
12 Songs, 43 Minutes

℗ 2008 Polydor Ltd. (UK)
Ratings and Reviews
Very Odd. First Review!
This is another singer like Lenka and Yael Naim. Listen to Leave Your Boyfriends Behind and you'll know what I mean. Also, the only talented Leona in the music industry is Leona Lewis.! There can't be another one!
Best Yet!
Leona Naess has been putting out music since 2000 (way before that other Leona came along). Thirteens is her best album yet, with tracks like Learning As We Go, Shiny on the Inside, and of course, my favorite, When Sharks Attack.
the previous review is mistaken!
Leona Naess has been around a whole lot longer than some of the new folky chicks. She is very talented and is amazing live. Her stepmom is Diana Ross! If you really want to get a feel for Leona listen to Charm Attack or Blue Eyed Baby from her 2000 release Comatised. It's great power pop. If more mellow is your scene, try Calling from 2003's self titled. Another bit of trivia, she is the ex-girlfriend of alt-country bad boy Ryan Adams!
I had no idea this cd was coming out today, I've already listened to it and I am glad Leona is back!
About Leona Naess
She's the daughter of Arne Naess, former husband of Supreme Diana Ross. Born and raised in England but presently based in New York, Leona Naess is an introspective singer/songwriter whose alternative pop-rock draws on influences ranging from Edie Brickell, Tori Amos and Joni Mitchell to the Cure, David Bowie and Joy Division. It's impossible to miss the similarity between Naess' voice and Brickell's; nonetheless, Brickell is only one of the many artists who has influenced Naess' work. Naess was in her teens when she started singing and writing songs, and she was 18 when she moved to New York to study music and anthropology at New York University. After doing her share of gigs at such Lower Manhattan clubs as CBGB and the Bitter End, a 23-year-old Naess signed with Outpost/MCA in 1998 and started recording her debut album, Comatised. That album was released in March 2000, and its first single, "Charm Attack," was used in Columbia/Phoenix Pictures' teen comedy film Whatever It Takes. Tours with Eagle-Eye Cherry and David Gray consumed Naess for most of the year, however she found time to compose another album. Her sophomore effort, I Tried to Rock You But You Would Only Roll was issued in June 2001 and portrayed a more upbeat Naess. The emotions were far more raw and dark on this album, but her musicianship sparked a new sophistication. Two years later, Naess joined producer Ethan Johns for a lovely self-titled effort. ~ Alex Henderson
ORIGIN

London, England

GENRE

BORN

July 31, 1974