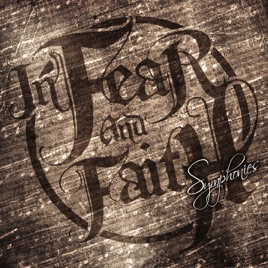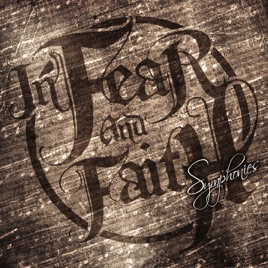 | | TITLE | | TIME |
| --- | --- | --- | --- |
| | | | |
| | Bones (feat. Nick Martin) | | |
| | | | |
| | The Taste of Regret (feat. Tyler "Telle" Smith) | | |
| | The Solitary Life (feat. Caleb Shomo) | | |
| | The Road to Hell Is Paved With Good Intentions (feat. Craig Owens) | | |
| | | | |
7 Songs, 25 Minutes
Released:

May 2, 2011

℗ 2011 Rise Records
Ratings and Reviews
Very Impressive...
Why can't a heavy band ever make a few softer songs without their entire hardcore fanbase flipping out? I think all of these songs are very tasteful, especially the remakes which just sound amazing. As for all of you complaining about this being their new direction, you've got a thing or two to learn. This is just something the band put out to keep it's listeners occupied until their next full release. If you don't like it, find a new band.
Amazing.
I've been an In Fear and Faith ever since their first album, and no matter what, they consistenly get better with every release. This EP, like everything else they have made, was incredble. I loved EVERY song; this is definitely worth EVERY cent. :)
Redemption
granted this is not a proper release, and it wants to be treated like a remix compilation, however the fact that it makes me wonder what went wrong with the last album gives it alot of elbow room in my opinion. first of the fact that Scott Barnes has completely taken over the vocal position on this e.p. speaks well of him. the screams have a melody to them, and his sing has improved greatly. The guest vocalists add a real nice touch to their always full sound, and the fact that "Telle" re-enters into this mix as a guest vocalist adds a little something special if you know anything about this band.
Lastly I'd like to note that even though there is a complete lack of the full band performance feel on this disc it enhances the most melodic aspects of IFAF which have always been the most important parts to me. If you are on the fence because of their last release I think you can look at this disc as at least a temporary redemption.
About In Fear and Faith
Formed in 2006 in San Diego, CA, In Fear & Faith wasted little time establishing a hometown audience with their blend of furious instrumentation, electronic flourishes, and screamo vocals. Members Tyler McElhaney, Mehdi Niroomand, Noah Slifka, Cody Anderson, and Ramin Niroomand also embraced elements of heavy metal, and the resulting hybrid helped earn them a contract with Rise Records. Your World on Fire, the group's debut effort, was subsequently released in early 2009. Imperial followed in 2010. ~ Andrew Leahey
ORIGIN

San Diego, CA

GENRE

FORMED

2006