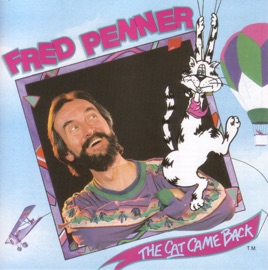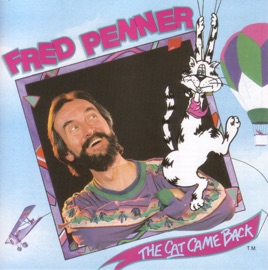 10 Songs, 38 Minutes
Released:

May 1, 1991

℗ 2001 (P) Casablanca Kids Inc.
About Fred Penner
One of the premier children's entertainers of his era, Fred Penner was a popular singer as well as the host of his own long-running television series. A native of Canada, he often made up his own songs as a child, and after teaching himself how to play the guitar, regularly performed in school choirs and pageants. Penner's understanding of music's therapeutic powers was forged through his experiences with a sister stricken with Down's Syndrome, and after graduating university he began working with mentally and physically challenged children; during the 1970s, he also toured as a member of the comedic folk-rock band Kornstalk, and in 1977, with choreographer and future wife Odette Heyn, started a children's dance theater company. After one of their performances, Penner was approached by an audience member who offered to finance an album of his music; the result was his first LP, The Cat Came Back. In the years to follow, he and his Cat's Meow Band recorded a wide variety of family-oriented albums for his own Oak Street label, among them Polka Dot Pony, Happy Feet, and Ebeneezer Sneezer. He also hosted the programs Fred Penner's Place and Sing Along with Fred on the CBC. A national spokesman for UNICEF, Penner was named recipient of the Order of Canada in 1992, the highest recognition bestowed on a Canadian citizen; he also received an honorary law degree from the University of Winnipeg for his contributions to the education of children in 1995. Fred Penner's Place was canceled in 1997, but Penner remained prominent within the world of children's music, releasing the lullaby collection Moonlight Express in 2001 and Sing with Fred, a collection of singalong songs, in 2003. After spending nearly a decade writing music for other children's programs, he returned in 2014 with the globally minded Where in the World; like 1989's Fred Penner's Place and Sing with Fred, it won the Juno Award for Children's Album of the Year. For 2017's Hear the Music, Penner worked with Ron Sexsmith, Basia Bulat, and the Good Lovelies, as well as longtime producer Ken Whiteley. ~ Jason Ankeny
Millions of songs.
Zero ads.
New subscribers only. Plan automatically renews after trial.