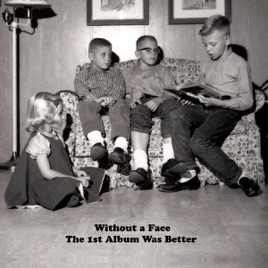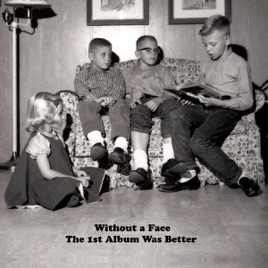 | | TITLE | | TIME |
| --- | --- | --- | --- |
| | | | 2:55 |
| | | | 2:50 |
| | | | 2:53 |
| | | | 2:41 |
| | | | 3:46 |
| | | | 4:17 |
| | | | 3:00 |
| | | | 3:20 |
| | | | 3:32 |
| | | | 6:18 |
10 Songs, 35 Minutes
Released:

Aug 17, 2010

℗ 2010 Redbird Records & Touring
Ratings and Reviews
No, It Wasn
This new release from the king of anti-pop is in fact MUCH better than The Worst Debut Album Ever. Why? Because musically, WAF has evolved immensely. No more single chord whammy, followed by screech and strut. No. Here, you will find acoustic layers and sensible, enticing melodies. The lyrics (on most of the cuts, anyway) demonstrate a begrudging maturity that seems to surprise even the artist himself. Ambien is a tour de force nod to sleepless exhuastion, but also an open and soft admission that a lot of our tired lot is due to the pointlessness of trying stay alert in a muddled 21st century. Sound too heavy? Fast forward to Lone Star Anthem (second-best cut on the album). Can you say rhythm section, percussion, and teasing back up vocalists, who alternately chant their creamy devotion the Lone Star State while correcting the artist on his fuzzy Texas factoids? Good fun here.

The screeching throwaways aside (there are a couple), bet you can't listen to The 1st just once. I warned you to watch this guy when I first reviewed his quirky, hormonal Debut. I'm here to tell you some more: If this is the next step in a faceless revolution for pop music's sorely needed doppleganger, I'll be back.
there is a lot of bad music...this is an exception
Music has sucked for so long on the whole that when i do find a band or album that is actually good i'm a bit skeptical. When i first saw the title of the album i had them pegged as yet another crappy _-core band who was trying relate to the ultra hip by pulling out the self-deprecation card. Even the band's name seems to ride the new trend of repurposing movie and book titles in order to establish a sense of familiarity with the perspective audience (of which, i should point out, usually end up being the complete opposite in both theme and tone of the source material). When i think of "without a face" i immediately think of the movie/book "man without a face" which is probably one of the worst first impressions to make on a perspective listener. But in a rare moment of insanity/sanity, i took a listen and was floored by wrong i was. Not only was it incredibly good, but it was INCREDIBLY good.

Just goes to show that while you can judge a book by it's cover (and i advise that people do, as cover art is meant to visually establish a theme and not merely look pretty anymore), you should take a chance every now and take a peek.

for the cherry pickers out there, some notable songs are:
Miserably Privileged
Ambien
Flux Capacitor
This is awesome!
This album is worth more than it is, you should defiantly buy the whole thing. Not one song you will dislike. Very rarely do you hear hear GOOD music, after all this crap music being in our faces 24/7. But that is what makes this album refreshing. Good album to listen you when you're hanging out or on a long drive.