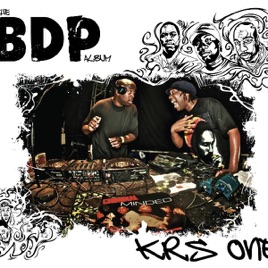 EDITORS' NOTES
Though hip-hop has changed and evolved since it blew up in the '80s, one thing remains constant: KRS-One is still here and still making records. The self-proclaimed Teacha is amongst the most revered and influential emcees ever. He continues to tour (his live show is still incredible) and release new material aimed squarely at wistful old-schoolers and the next generation of B-boys unimpressed by current trends. On The BDP Album, he reconnects with his brother Kenny Parker, who produces all but one of the 14 tracks. There are hard-knocking drums, well-chosen samples, and spacy keys to support the Blastmasta's bold wordplay. As with most KRS projects, the lyrics revolve around his legacy of 20-plus years, the sad state of the modern-day rap game, and bringing knowledge to the listeners. While it's not a classic on par with Criminal Minded, it's still a dope effort from an undeniable pioneer. Check out "Do It," "Forever" (with Channel Live), "I Do This for You," and the Armageddon-addressing "2012."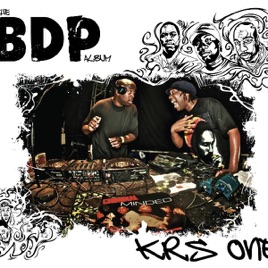 EDITORS' NOTES
Though hip-hop has changed and evolved since it blew up in the '80s, one thing remains constant: KRS-One is still here and still making records. The self-proclaimed Teacha is amongst the most revered and influential emcees ever. He continues to tour (his live show is still incredible) and release new material aimed squarely at wistful old-schoolers and the next generation of B-boys unimpressed by current trends. On The BDP Album, he reconnects with his brother Kenny Parker, who produces all but one of the 14 tracks. There are hard-knocking drums, well-chosen samples, and spacy keys to support the Blastmasta's bold wordplay. As with most KRS projects, the lyrics revolve around his legacy of 20-plus years, the sad state of the modern-day rap game, and bringing knowledge to the listeners. While it's not a classic on par with Criminal Minded, it's still a dope effort from an undeniable pioneer. Check out "Do It," "Forever" (with Channel Live), "I Do This for You," and the Armageddon-addressing "2012."
| | TITLE | | TIME |
| --- | --- | --- | --- |
| | | | |
| | | | |
| | Forever (feat. Channel Live) | | |
| | | | |
| | | | |
| | | | |
| | | | |
| | | | |
| | | | |
| | | | |
| | | | |
| | Times Up (feat. Jesse West) | | |
| | | | |
| | What It Is / Outro (feat. Inyang Bassey) | | |
14 Songs, 43 Minutes
Released:

Jan 10, 2012

℗ 2012 6.8.2 Records Inc.
Ratings and Reviews
Musical Magma!!
There is no rating that can truly capture the greatness of something like this; Kenny Parker came through with basic made beautiful beats that are nostalgic, new and different. As for Krs, it took me 10 listens just to get pass "Tote Gunz". That cut alone is Martin Luther King meets Stephen King, while training with Bruce Lee. Parker Brothers did their thing, Scott LaRock would definitely approve.

The Nvizaboman
Class of 74
KRS-ONE
I do not have to preview the album when it is KRS-one, I know it will be worth it, Real HipHop.
BDP
FINALY !!! Open your 3rd eye people(pineal gland ) BDP is back!!