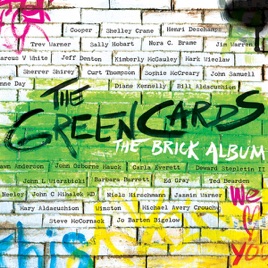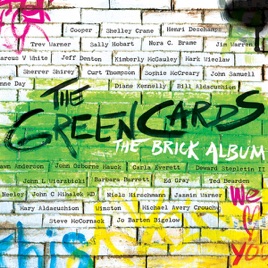 | | TITLE | | TIME |
| --- | --- | --- | --- |
| | Make It Out West (feat. Sam Bush) | | |
| | | | |
| | | | |
| | Heart Fixer (feat. Vince Gill) | | |
| | | | |
| | | | |
| | | | |
| | | | |
| | | | |
| | | | |
| | | | |
| | Loving You Is the Only Way to Fly | | |
| | Tale of Kangario (Reprise) | | |
13 Songs, 55 Minutes
Released:

Jun 21, 2011

℗ 2011 Darling Street Records
Ratings and Reviews
Their best record yet!
The best record yet that the Greencards have released IMO. The tracks featuring Vince Gill and Sam Bush are awesome!!
Awesome
Waited a long time it seems for new music from the Greencards and they do not disappoint!. The song Tale of Kangario is a great track but I am not sure you can beat Carole's voice on Far from an Only Child and Naked on the River.
Genre-blending Austin-based acoustic string band
If you imagine an intersection where the traditions of country and bluegrass meet the inventions of newgrass and the changes that swept through British contemporary folk, you'll have a sense of the music spun by the Greencards. Their songs feature the tight harmonies of country and bluegrass, the sophistication of jazz, and the pluck of folk. As on 2009's Fascination, the band traverses numerous styles from song to song, but unlike the contrasting colors of their previous outing, here they explore varying shades of their progressive string-band sound. The opening "Make it Out West," though sung about modern contemporary emigration to the coast, still manages to conjure pickaxes and transcontinental rails with its rhythm. Similar changes are also heard in the jig "Adelaide," while the album's second instrumental, "Tale of Kangario," hints at South American styles.

Vocalist Carol Young moves fluidly from country to jazz to pop, occasionally transitioning within a single song. The bass and plucked mandolin of "Mrs. Madness" provides a '30s supper club setting for the verses, slides into contemporary harmonies on the chorus and adds modernly picked fills. The longing of "Faded" and harmony blend of "Naked on the River" lean more toward pop harmony groups like the Rescues than to traditional bluegrass or country, but the mandolin (courtesy of guest Sam Bush), fiddle (from recent addition Tyler Andal) and guitar (from the band's other recent addition, Carl Miner) keep the song anchored to the group's roots. Vince Gill adds a duet vocal on "Heart Fixer," and several dozen fans star as financial supporters, with their names emblazoned on the covers.

You can imagine several of these songs turning up on an episode of Grey's Anatomy or another lovingly curated television show's soundtrack. The Greencards have combined their diverse musical interests in a showcase that highlights the ingredients without sounding forced. They sound modern, but still rooted, a group whose acoustic framework is still recognizable to bluegrass, country and string band fans, but one that could also appeal to contemporary pop listeners. [©2011 hyperbolium dot com]
About The Greencards
Texas contemporary bluegrass trio the Greencards are aptly named. After coming to the realization that their English and Australian homelands were not so conducive to their uniquely American style of music, mandolin player Kim Warner, fiddler Eamon McLoughlin, and bass player Carol Young took their love of Ricky Skaggs and Bob Dylan, mixed it with a little Fairport Convention and David Bowie, and began hitting clubs in the Lone Star State. By 2004 they had earned themselves the Best New Band award at the Austin Music Awards, as well as a devoted fan base that included Robert Earl Keen. Their debut, the self-released Movin' On, arrived that same year and managed to sneak its way up the Americana charts, eventually peaking at number five. The grouped signed with Dualtone the following year and went into the studio to begin work on the follow-up. Highly sought-after engineer Gary Paczosa (Dolly Parton) was brought in and Weather and Water was born. Released in June of 2005, it's an impeccably recorded collection of ballads, instrumentals, and harmonious melodies that holds its own against contemporaries like Alison Krauss and Nickel Creek. It was followed in 2007 by Viridian. ~ James Christopher Monger