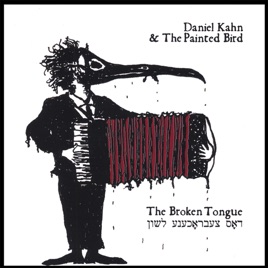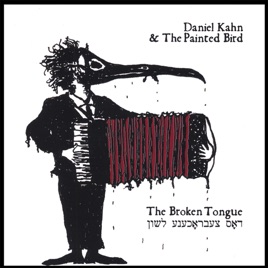 | | TITLE | | TIME |
| --- | --- | --- | --- |
| | | | |
| | | | |
| | | | |
| | | | |
| | | | |
| | | | |
| | | | |
| | Unter Di Khurves Fun Poyln | | |
| | | | |
| | Ballad of Edward the Young | | |
| | | | |
| | | | |
12 Songs, 50 Minutes
Released:

Oct 10, 2006

℗ 2006 Earthwork Music
Ratings and Reviews
This is now one of my favorite albums of all time!!
If I could give Daniel Kahn & The Painted Bird - "The Broken Tongue" six stars, I would.

My best friend Ed introduced me to the band in 2007 as an act at Carnival, in Ann Arbor, Michigan. (Woot to Ed and M for throwing the party!)

This album contains many of the songs played at that show. My favorite English song is "Ballad of Edward the Young". My wife was rolling on the ground with tears of laughter rolling down her cheeks by the end of the ballad - what a phenomenally great song.

The rest of the album is equally incredible. I have this entire album marked with 5 stars in my iTunes library so it is always on my iPod Video and my wife's and my iPhones as well as my Son's Apple TV.

The style of music on this album, IMHO, varies from pure Klezmer to a mix of Old School Punk(ish) and Klezmer. I also have 2 other albums from Daniel Kahn, River Mouth & Uprooted Oak, which I like, but do not compare in style, recording quality, or pure listening enjoyment of "The Broken Tongue".

I sent my 62 year old Dad an iTunes gift card and instructions to buy this album and he loves it, too. This music will be appreciated by many generations of people.

If you ever get a chance to see this band live, take it as a golden opportunity and do it. Daniel Kahn has an incredible stage presence and puts on a great show for the audience.

Great album
I met Daniel Kahn at KlezKanada. He's a brilliant, expressioned accordionist who clearly plays with passion. Having seen him perform, and spoken with him, I have a better understanding of this music. This is an album I would reccomend to anybody in search of something outside of the mainstream.
More By Daniel Kahn & The Painted Bird
See All