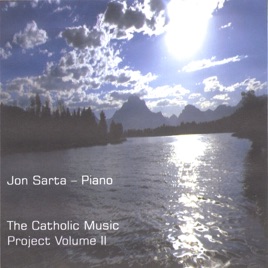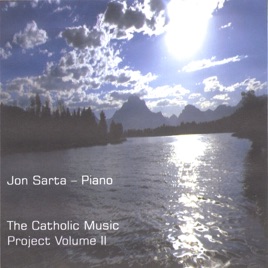 The Catholic Music Project Volume II
| | TITLE | TIME | PRICE |
| --- | --- | --- | --- |
| | | 3:11 | $0.99 |
| | | 5:09 | $0.99 |
| | For the Beauty of the Earth | 2:32 | $0.99 |
| | | 2:58 | $0.99 |
| | | 4:25 | $0.99 |
| | | 2:29 | $0.99 |
| | | 5:20 | $0.99 |
| | | 4:20 | $0.99 |
| | | 3:21 | $0.99 |
| | | 3:01 | $0.99 |
| | | 3:26 | $0.99 |
| | | 4:05 | $0.99 |
| | | 4:56 | $0.99 |
| | | 4:33 | $0.99 |
| | | 5:46 | $0.99 |
| | | 3:28 | $0.99 |
16 Songs

℗ 2005 MLJ Music
Customer Reviews
Nice album-- Prayerful and relaxing.
Common Catholic songs done very well. Meditative. Helps one appreciate the gift of faith.
relaxing, uplifting, inspiring
This is a fantastic album for any Catholic family who wants to carry sacred music into their daily lives. It gives children more familiarity with music they hear each week at Mass, and the relaxing interpretations are just right for family time, dinner, study time, or stressful situations. I would think it would be perfect for the many adults returning to the Church who may particularly enjoy revisiting these familiar favorites while renewing their spirit. We put this on our iPods and have found our daughters (13 and 10) listening when they need a little stress break. Absolutely a family favorite. The Catholic church has many, many different types of sacred music, and we don't all have to agree on which is 'best'--it is all beautiful. Thanks, Jon!