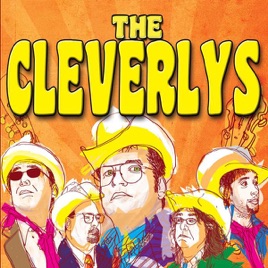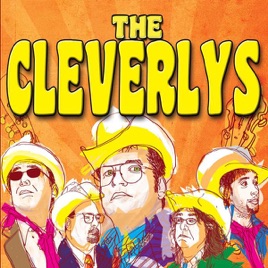 | | TITLE | TIME | PRICE |
| --- | --- | --- | --- |
| | | 1:13 | $0.99 |
| | | 3:19 | $0.99 |
| | | 2:25 | $0.99 |
| | | 3:23 | $0.99 |
| | | 3:16 | $0.99 |
| | | 2:49 | $0.99 |
| | | 1:33 | $0.99 |
| | | 2:59 | $0.99 |
| | | 3:34 | $0.99 |
| | Single Ladies (Put a Ring On It) | 4:30 | $0.99 |
| | In the Pines/ain'tno Sunshine | 3:23 | $0.99 |
| | | 3:26 | $0.99 |
12 Songs

℗ 2011 The Cleverlys
Customer Reviews
A fantastic find
First off, congrats on finding this gem. These guys are hilarity incarnate. The comedy genius coupled with the impressive musical ability of each and every member of the group make this band a pleasure to experience.

I hope you enjoy them as much as I do.
Great music
The Cleverly's are great! Not only are they very good musicians but they are as funny as can be. Buy this music, it is very much worth the price.