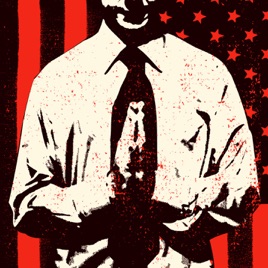 EDITORS' NOTES
Released at the low ebb of the George W. Bush years, The Empire Strikes First is a deliciously satisfying but bittersweet entry in the Bad Religion catalog, marking the point when American politics caught up to the dystopian warnings that Bad Religion had been singing about for 20 years. The atrocities of the War on Terror fueled Bad Religion's creativity and helped the band produce some of its best material in years, including "Atheist Peace," "Let Them Eat War," and "The Empire Strikes First," a fight song for the utterly disgusted and dispossessed. "To Another Abyss" might contain the darkest lyrics of any Bad Religion song, but is also expresses vulnerability—you can hear that singer Greg Graffin is beyond the point of sloganeering and has been pushed to emotional pain by the corrosive decisions of his government. The album's essential song is "Boot Stamping on a Human Face Forever," which references a quote by writer George Orwell: "If you want a picture of the future, imagine a boot stamping on a human face—forever."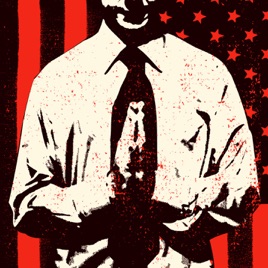 EDITORS' NOTES
Released at the low ebb of the George W. Bush years, The Empire Strikes First is a deliciously satisfying but bittersweet entry in the Bad Religion catalog, marking the point when American politics caught up to the dystopian warnings that Bad Religion had been singing about for 20 years. The atrocities of the War on Terror fueled Bad Religion's creativity and helped the band produce some of its best material in years, including "Atheist Peace," "Let Them Eat War," and "The Empire Strikes First," a fight song for the utterly disgusted and dispossessed. "To Another Abyss" might contain the darkest lyrics of any Bad Religion song, but is also expresses vulnerability—you can hear that singer Greg Graffin is beyond the point of sloganeering and has been pushed to emotional pain by the corrosive decisions of his government. The album's essential song is "Boot Stamping on a Human Face Forever," which references a quote by writer George Orwell: "If you want a picture of the future, imagine a boot stamping on a human face—forever."
| | TITLE | | TIME |
| --- | --- | --- | --- |
| | | | |
| | | | |
| | | | |
| | | | |
| | | | |
| | | | |
| | | | |
| | | | |
| | | | |
| | | | |
| | | | |
| | | | |
| | Boot Stamping On a Human Face Forever | | |
| | Live Again (The Fall of Man) | | |
14 Songs, 39 Minutes
Released:

Jun 8, 2004

℗ 2004 Epitaph Records
Ratings and Reviews
Fantastic Album
This is a true BR classic. When I first listened to it i thought that it didn't hold a candle to Suffer or Recipe of Hate...but the more i listen to it the more i like it. Its in my top 25 played constantly. Absolutely one of their best..... Buy it now or you will hate yourself later
Good record,same old same old......
It's amazing how many times this band can put out the exact same record in the exact same style (often using chord progressions from previous songs) with more or less the same lyrical themes,yet still remain interesting and enjoyable to listen to.Their main strength is obviously the amazing vocalist and vocal melodies.I would honestly buy an album of Graffin walking around his house singing to himself doing housework.This record is probably the weakest of the 3 "comeback records"(The Process Of Belief,this,and New Maps Of Hell) after Gurewitz rejoined and they got a good drummer.Standout songs for me are "All There Is", "L.A. Is Burning","Live Again". I don't really care for "Let Them Eat War",but Brooks does this awesome little high hat thing.He is the best drummer they've ever had.I can only wonder what their "No Control" album would have sounded like with 3 guitarists and him drumming.All in all a pretty good album,though a new fan should definitely start with Suffer,No Control or Against The Grain to see what the big deal REALLY is about this band.
One of their BEST
I love this album, some don't. Ive been listening to BR my whole life and this is legit… Beyond Electric Dreams is a good song!