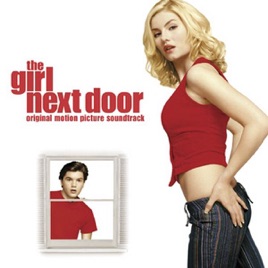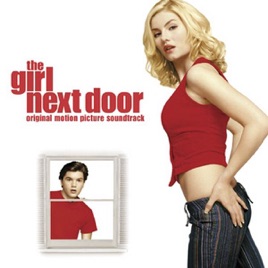 The Girl Next Door (Soundtrack from the Motion Picture)
Various Artists
TITLE
TIME
1:03
6:02

Something In the Air

Thunderclap Newman

3:57

Peeping Matt

Paul Haslinger

0:50

Dick Dagger's Theme

Pornosonic

3:10

Dopes to Infinity

Monster Magnet

5:46

Carpe Beachum

Paul Haslinger

0:40

Electric Lady Land

Fantastic Plastic Machine

4:20

Break Down the Walls

Youth of Today

2:05

Jump Into the Fire

Harry Nilsson

7:03

Spin Spin Sugar

Sneaker Pimps

3:34

Get Naked

Methods Of Meyhem

3:23

The Killing Moon

Echo & The Bunnymen

5:48
4:47

Sparrows Over Birmingham

Josh Rouse

4:59

Bank Meltdown

Paul Haslinger

2:30

Think Twice

Ralph Myerz & The Jack Henson Band

6:17

Sweet Home Alabama

Lynyrd Skynyrd

4:47
2:32
19 Songs, 1 Hour, 13 Minutes

℗ 2004 Lakeshore Records
Customer Reviews
a suiting album to a quantum picture
This soundtrack is above average as far as soundtracks go. It falls short of being "Buy Album" material only because of its one-hit-wonder novelty tracks such as "get naked" but every piece of the film's actual score is more than valuable if not because it is well composed, maybe sheerly out of its reminiscal quality toward the movie it comes from. This was the best, most escapist film I have ever seen and urge anyone who hasn't to rent or buy it at first chance. It is enjoyment from start to finish.
I found what your looking for....
The song your looking for is called This years Love and your right it is by David Gray its on his White Ladders Album.. i was so sad when it wasent on the soundtrack. i did a bit of digging but the whole David Gray album is good. hope you find it!!!
missing song
missing something,what is the name of the song that comes on when they're walking into the prom?