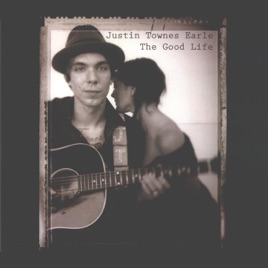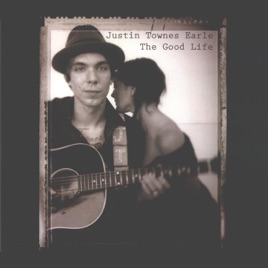 | | TITLE | | TIME |
| --- | --- | --- | --- |
| | | | 2:48 |
| | | | 2:47 |
| | | | 3:08 |
| | | | 3:03 |
| | | | 2:47 |
| | What Do You Do When You're Lonesome | | 3:32 |
| | | | 3:32 |
| | | | 3:29 |
| | | | 2:32 |
| | | | 3:05 |
10 Songs, 30 Minutes
Released:

Mar 25, 2008

℗ 2008 Bloodshot Records
Ratings and Reviews
Born 70 years too late
A couple of catchy tunes for old school country. Gonna have a tough time in todays world.
Excellent Initial Offering
Great offering from the son of arguably the BEST American singer/songwriter ever (Steve Earle) and the namesake of a true legend (Townes VanZant). It's clear to see that the apple doesn't fall far from the tree, since this isn't some pop driven country wannabe album. This is an artist staying true to himself and pouring out his guts for the world to like or hate, and either way he doesn't let the pop charts dictate his music. Thank you Justin for being the artist and man I know your daddy is really proud of!!! Beautiful music and well worth purchasing if you like real country music with soul and heart.
ummm
not my kind of music but not bad...
About Justin Townes Earle
In some respects, Justin Townes Earle seemed destined from birth to be a musician -- his father, Steve Earle, is one of America's most acclaimed singer/songwriters, and he was named in part for Townes Van Zandt, a close friend to Earle and an equally legendary tunesmith. But Justin also grew up learning the downside of the musician's life, and came up against some of the same demons that haunted his father. Born in 1982, Justin Townes Earle didn't see much of his dad through most of his childhood; after the release of his first album in 1986, Steve was often on the road, and a serious drug habit sidelined him through much of the early '90s. Despite it all, Justin developed an appetite for music, and in his teens began playing and singing with two different Nashville groups, a rock band called the Distributors and a bluegrass-influenced acoustic combo, the Swindlers.

Justin also spent some time as a member of his father's touring band the Dukes, and sang one of his own songs, "The Time You Waste," on Steve's 2003 live album Just an American Boy. But Justin was fired from the Dukes after a dangerous appetite for drugs began interfering with his performances, and Justin told a Los Angeles Times reporter that he suffered his fifth major drug overdose, one that put him in the hospital for several days, when he was only 21. But that misadventure put Justin on the road to recovery, and once clean and sober he began putting a new focus on his music and songwriting. In 2007, Justin unveiled a critically acclaimed EP, Yuma, on his own J-Trane Music label, and later that year he signed with the respected "insurgent country" label Bloodshot, which released his debut album, The Good Life, on March 25, 2008. He followed it with Midnight at the Movies in 2009 and Harlem River Blues in 2010.

While touring in support of Harlem River Blues, Earle was involved in an altercation with a club owner after a show in Indianapolis, Indiana, which led to a brief stay in jail and a return to rehab for alcohol issues. Since then, Earle has reportedly been clean and sober, and continued to record and tour steadily. In 2012, Earle released the album Nothing's Gonna Change the Way You Feel About Me Now, and dipped his toes into production, working behind the board on Unfinished Business, an album by pioneering rockabilly singer Wanda Jackson. After Earle's contract with Bloodshot had run its course, he signed a deal with Communion Records, a U.K. label owned in part by Ben Lovett of Mumford & Sons, but the deal soon turned into a war of words between Earle and the label's A&R staff, with Earle frequently posting angry messages on Twitter about his dealings with the company. In 2014, Earle finally re-emerged with a new album, Single Mothers, which was released by the American independent label Vagrant Records. Single Mothers was recorded in tandem with a companion album, Absent Fathers, but rather than release them together, Earle decided the two sets of songs would be more powerful as separate works, and Absent Fathers arrived in January 2015. In 2017, Earle released the album Kids in the Street, his first for the respected independent label New West Records. He supported the release with a concert tour in tandem with the celebrated Canadian group the Sadies, who served as his opening act as well as his backing band. ~ Mark Deming
HOMETOWN

Nashville, TN

GENRE

BORN

January 4, 1982