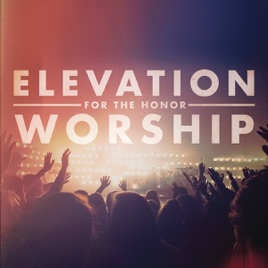 EDITORS' NOTES
In the manner of Hillsong and the Passion conferences, Elevation Worship calls on the faithful to praise God with triumphant anthems and contemplative balladry. For the Honor offers a well-rounded selection of original songs noteworthy for their musical impact and spiritual conviction. Under the guidance of Elevation Church pastor Steven Furtick, worship team members Wade Joye, Mack Brock, Chris Brown, and London Gatch take turns in the vocal spotlight, backed by a combo equally adept at shimmering guitar washes and stark piano settings. Recorded live, For the Honor sustains its mood of grandeur and reverence without losing the intimacy of individual testimony. Tracks like "All Things New" and the title song achieve dramatic power by matching vertical lyrics with stately melodies that rise and unfold. Yearning, slower tunes like "Our King Has Come" are interspersed with propulsive '80s-style rockers like "We Rejoice" and "Victorious." Particularly strong are "You Reign Alone" and "Give My Life to You."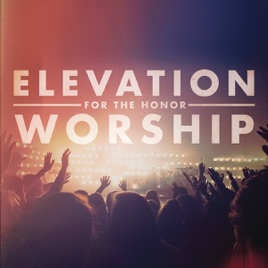 EDITORS' NOTES
In the manner of Hillsong and the Passion conferences, Elevation Worship calls on the faithful to praise God with triumphant anthems and contemplative balladry. For the Honor offers a well-rounded selection of original songs noteworthy for their musical impact and spiritual conviction. Under the guidance of Elevation Church pastor Steven Furtick, worship team members Wade Joye, Mack Brock, Chris Brown, and London Gatch take turns in the vocal spotlight, backed by a combo equally adept at shimmering guitar washes and stark piano settings. Recorded live, For the Honor sustains its mood of grandeur and reverence without losing the intimacy of individual testimony. Tracks like "All Things New" and the title song achieve dramatic power by matching vertical lyrics with stately melodies that rise and unfold. Yearning, slower tunes like "Our King Has Come" are interspersed with propulsive '80s-style rockers like "We Rejoice" and "Victorious." Particularly strong are "You Reign Alone" and "Give My Life to You."
| | TITLE | | TIME |
| --- | --- | --- | --- |
| | | | |
| | The Lord Is My Rock / God You Lifted Me Out (Live) | | |
| | | | |
| | | | |
| | | | |
| | | | |
| | | | |
| | | | |
| | | | |
| | | | |
| | | | |
| | | | |
| | Give My Life to You (Live) | | |
| | | | |
14 Songs, 1 Hour 13 Minutes
Released:

Nov 21, 2011

℗ 2011 Provident Label Group LLC, a unit of Sony Music Entertainment
Ratings and Reviews
Outstanding
This cd is amazing!! Each song is perfect!! I highly recommend it to everyone I know!
: )
Been waiting to get this for so long now- and now it's finally here! Blessed and HONORED to have this music on my iPod!
Groundbreaking new album from Elevation Worship
This album is a musical celebration of Jesus and the honor of His Kingdom. Each original song is uplifting and will encourage your heart. Check it out!
About Elevation Worship
Elevation Worship is the group name given to a series of album releases related to the Elevation Church located in Charlotte, North Carolina. The church was formed by Pastor Steven Furtick in early 2006, with the first Elevation Worship release, Live Worship, following soon after. Two more albums, We Are Alive (2008) and Kingdom Come (2010) would arrive via the Essential Worship label. In 2011, they signed with the major-label Sony and released For the Honor that same year. A four-song EP, Nothing Is Wasted, appeared in 2012, with a full-length album of the same title appearing early in 2013. The following year, they released two albums: Only King Forever almost broke the Billboard Top 20, while Wake Up the Wonder marked their first live performance in a large arena, going from a 1,000-member church audience to a 16,000-member crowd. In 2016, Elevation had their greatest success yet, releasing another live album, Here as in Heaven, which debuted at the top of the Billboard Christian chart and broke into the Top 20. Recorded in July 2015 at Time Warner Cable Arena in Charlotte, Here as in Heaven saw Elevation playing to a maximum capacity crowd of over 20,000 worshippers. Following the Speak Revival EP in late 2016, Elevation delivered their next live album, There Is a Cloud, in March 2017. ~ David Jeffries
ORIGIN

Charlotte, NC

GENRE

FORMED

2006