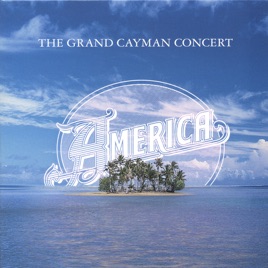 16 Songs, 51 Minutes
Released:

Nov 9, 2002

℗ 2002 America
Ratings and Reviews
I Guess Dan Peek Is MIA On This One...
The key to America's sound was the three part harmonies poured into a beautiful blend of acoustic guitar work. Without Dan Peek, I think that America has sounded hollow for years; especially when covering their early songs where our memories grasp to hear the missing harmony.

America's later works are okay, because they are built around the dual vocals of Dewey and Gerry, without Dan; and their style changed to fit that adjustment.
Uh, OK.
Crisp sound and nice guitar. Some of the voices are not the same as I've come to love after hundreds of plays of America's Greatest Hits Album. And so some of the harmony feels like it's missing; but then this is a comparison to the earlier album, not a negative criticism of this rendition.

"Sister Golden Hair" is THE song that affectionately reminds me of my wife; and this album has destroyed it! In the original, the percussion line with it's syncopated rhythm as it leads into the chorus was wonderful; but it is totaly absent (this must be a "two man show" concert album). Sounds like Weird Al Yankovich singing, no kidding. Horrible. Irritating to listen to. At one point it almost sounds like a native Japanese speaker singing in English as the words get slightly strangled - but mostly sounds like Al Yankovich. They should have named this version "Chick Yellow Mop Head" or something just to avoid any association with the original. One star for this song alone.
Acoustic grace
The guys perform well on this cd with guitars and a little piano...It's not the full band but you hear them provide a more vulnerable side of the music and they pull it off very well. I could listen to them sing A-Cappella...nice job guys...