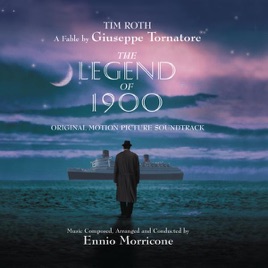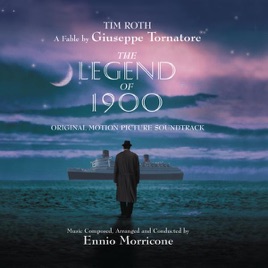 TITLE
TIME

Ennio Morricone & Accademia Musicale Italiana

The Legend of the Pianist

Ennio Morricone, Accademia Musicale Italiana, Fausto Anzelmo & Gianni Oddi

Ennio Morricone, Gilda Buttà & Accademia Musicale Italiana

Ennio Morricone & Amedeo Tommasi

Ennio Morricone, Accademia Musicale Italiana & Gianni Oddi

Ennio Morricone & Gilda Buttà

Ennio Morricone, Accademia Musicale Italiana, Gianni Oddi & Cicci Santucci

Ennio Morricone & Gilda Buttà

Ennio Morricone & Accademia Musicale Italiana

Ennio Morricone & Amedeo Tommasi

Ennio Morricone & Amedeo Tommasi

Ennio Morricone & Accademia Musicale Italiana

Ennio Morricone & Alexander's Ragtime Band

Ennio Morricone & Gilda Buttà

Ennio Morricone & Accademia Musicale Italiana

Ennio Morricone & Gilda Buttà

Ennio Morricone & Accademia Musicale Italiana

Ennio Morricone & Amedeo Tommasi

Ennio Morricone & Accademia Musicale Italiana

Ennio Morricone & Accademia Musicale Italiana

Roger Waters & Eddie Van Halen
21 Songs, 56 Minutes
Released:

Jan 1, 1998

℗ 1999 SONY BMG MUSIC ENTERTAINMENT
Ratings and Reviews
Morricone's Best
This is a gorgeous score from a wonderfully quirky movie about a man who has lived since birth on an ocean liner, never once setting foot on land. He is a modern-day Mozart, a piano prodigy who earns his keep by playing with the ship's orchestra. Morricone's score evokes the ragtime period well, infusing it with romance and pathos. iTunes has the American release, but there is an Italian edition with a dozen more tracks. It's hard to find, but the American version will do until you can get a copy of the other. In its original release, the film grossed less than $100,000 -a resounding flop- but it has since become a cult classic, and is finally available on DVD. It's worth the price of the purchase just for the scene of Tim Roth playing a grand piano that is rolling around the ship's grand ballroom in the middle of an Atlantic storm.
Movie and music are wonderful
I can't even remember how I came across this movie but I can tell you that the music is a memorable character. The music haunted me for hours and I had to go get the soundtrack. Just hearing the lonely notes brings to mind Tim Roth's character and how bittersweet the story is... There's enough brassy band sound every once in the while to keep things interesting but it's the slow somber tunes that I like best. This album is so worth getting and is perfect for when you just need to mellow out.
"The Crisis"
gives me chills every time.