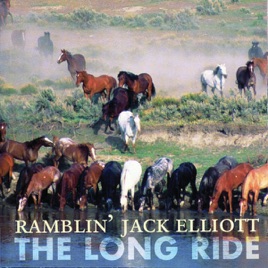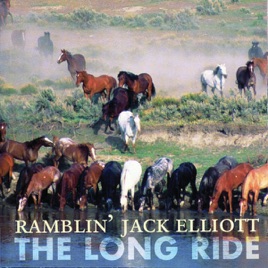 | | TITLE | | TIME |
| --- | --- | --- | --- |
| | | | |
| | | | |
| | | | |
| | | | |
| | | | |
| | Picture from Life's Other Side | | |
| | | | |
| | The Sky Above and the Mud Below | | |
| | Take Me Back and Try Me One More Time | | |
| | Now He's Just Dust In the Wind | | |
| | | | |
| | | | |
| | | | |
13 Songs, 56 Minutes
Released:

Jan 1, 1999

℗ 1999 Hightone Records a division of Shout! Factory LLC, 2042-A Armacost Ave., Los Angeles, CA 90025. All Rights Reserved.
About Ramblin' Jack Elliott
Ramblin' Jack Elliott is one of folk music's most enduring characters. Since he first came on the scene in the late '50s, Elliott influenced everyone from Bob Dylan and Pete Seeger to the Rolling Stones and the Grateful Dead. The son of a New York doctor and a onetime traveling companion of Woody Guthrie, Elliott used his self-made cowboy image to bring his love of folk music to one generation after another. Despite the countless miles that Elliott traveled, his nickname is derived from his unique verbiage: an innocent question often led to a mosaic of stories before he got to the answer. According to folk songstress Odetta, it was her mother who gave Elliott the name when she remarked, "Oh, that Jack Elliott, he sure can ramble."

Pressured by his parents to follow in his father's footsteps and become a doctor, Elliott resisted their urging. Instead, inspired by the rodeos he attended at Madison Square Garden, he became fascinated with the image of the American cowboy. After reading the books of cowboy novelist Will James, he ran away from home at the age of 15 and joined the J.E. Ranch Rodeo. Although he was only with the rodeo for three months (before his parents tracked him down and he was sent home), Elliott was exposed to his first singing cowboy, a rodeo clown who played guitar and banjo and sang songs. Returning home, Elliott taught himself to play guitar.

Elliott's recording debut came in the mid-'50s when he recorded three songs for a multi-artist compilation, Bad Men, Heroes and Pirates, released by Elektra. Elliott was so influenced by Guthrie (whom he had met during a Greenwich Village picking session in 1950) that he began his musical career by mimicking the legendary folksinger. When Guthrie traveled to Florida in 1952, he sent for Elliott to join him. By the time Elliott arrived, however, Guthrie had already left for Mexico, where he was turned back at the border and forced to return to New York. Elliott reunited with Guthrie a few months later. In the winter of 1954, they traveled together back to Florida; in the spring of 1954, they continued on to California's Topanga Canyon. The trip marked the last time that Elliott saw a healthy Guthrie. When he went to Europe in 1955, Elliott sang Guthrie's songs and told stories about him. England provided the setting for Elliott's early success; his first album on his own, Woody Guthrie's Blues, was recorded in England for the Topic label. In addition to recording four more albums for Topic, he attracted attention with his performances with Derroll Adams, a banjo player he had met in California. The duo barnstormed throughout Europe and had a profound influence on the British music scene.

After living in Europe for six years, Elliott returned to the United States in 1961. The day after he returned, he visited Guthrie in the hospital and was introduced to Bob Dylan. (In the mid-'70s, Elliott joined Dylan's Rolling Thunder Revue and was featured in Dylan's film Renaldo and Clara.) Before long, he renewed his friendship with Guthrie, and ended up staying with him, his wife Marjorie Guthrie, and their children for a year. Elliott was an influence on folksinger Pete Seeger. During an early-'60s tour of England and Scotland with Seeger and the Weavers, he inspired Seeger with his tales of sailing ships. Among the many other musicians Elliott befriended was Jerry Garcia. Elliott often performed opening sets for Garcia's bands and occasionally sat in with the Grateful Dead.

In 1990, Red House released Legends of Folk, a live recording of a concert that Elliott had performed with Bruce "U. Utah" Phillips and Spider John Koerner at the World Theater in Minnesota. Bob Feldman, owner of Red House, later persuaded Elliott to record his first studio album in more than two decades, South Coast. Recorded at Pachyderm Studios in Cannon Falls, MN, the album's 25 tracks were recorded during three four-hour recording sessions. The album received a Grammy Award as Best Traditional Folk Album of 1995. Elliott returned to the recording studio to record Friends of Mine. Released in 1997, the album featured duets with Joe Ely, Tom Waits, Guy Clark, Jerry Jeff Walker, Nanci Griffith, John Prine, and Bob Weir. The Long Ride followed in 1999. A documentary about Elliott, The Ballad of Ramblin' Jack, and its soundtrack appeared in 2002, while Anti released the album I Stand Alone in 2006. A second album from Anti, the Joe Henry-produced A Stranger Here, followed in 2009. ~ Craig Harris
HOMETOWN

Brooklyn, NY

GENRE

BORN

August 1, 1931
Millions of songs.
Zero ads.
New subscribers only. Plan automatically renews after trial.