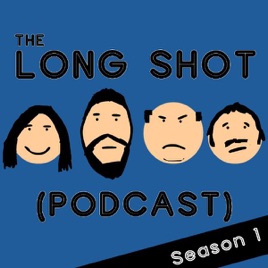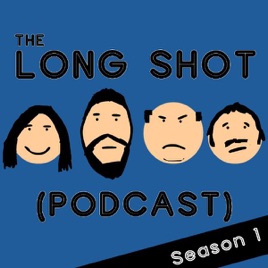 The Long Shot (Podcast) - Season 1
| | TITLE | TIME |
| --- | --- | --- |
| | Episode #101: Cookies (Previously Unreleased) | 51:17 |
| | | 1:03:10 |
| | Episode #103: Alarm Clocks | 1:02:40 |
| | | 52:52 |
| | Episode #105: The Doctor (feat. Jen Kirkman) | 1:02:38 |
| | | 1:01:08 |
| | Episode #106.5: The Making of "Dog Shoes" | 5:46 |
| | Episode #107: Childhood (feat. Dave Holmes) | 1:09:42 |
| | | 1:09:18 |
| | Episode #109: Best Friends (feat. Andy Daly) | 1:03:48 |
| | Episode #110: The Moon (feat. Ron Lynch) | 1:08:21 |
| | | 1:03:57 |
| | Episode #112: Authors (feat. Jason Nash) | 1:06:09 |
| | Episode #113: Explorers (feat. Paul Scheer) | 1:03:57 |
| | Episode #114: Tattoos (feat. Tig Notaro) | 1:04:53 |
| | Episode #115: Dancing (feat. Marc Maron) | 1:05:28 |
| | Episode #116: Joy (feat. Steve Agee) | 1:08:19 |
| | Episode #117: Fireworks (feat. Josh Haness and Josh Weinstein) | 49:43 |
| | Episode #118: A Look Back At Season 1 (Special Bonus Track!) | 56:53 |
19 Songs, 18 Hours, 49 Minutes

℗ 2011 The Long Shot Podcast
Best podcast in the world.
As soon as I saw season one of the long shot for sale I bought it immediately. I haven't listened to any season one episodes but I already know they will all be hilarious. The only disadvantage I have encountered in listening to the long shot podcast is that it has ruined all other podcasts for me, none of which can live up to the comedic goldmine that comes to life each time the long shot cast comes together to discuss anything.
Slippin' on my Dog Shoes to listen to this one,....
At last! Season 1 of Hollywood's funniest lil' podcast is here! I'm slipping on my most comfortable pair of dog shoes (DOG shoes,...DOG shoes,...) and settling in for a wild ride!
How good this podcast is...
Here's how much I like this podcast: Even though I already had all of season 1, I bought the download just because I wanted to hear the lost first episode and the "how we met" episode. Best thing ever.