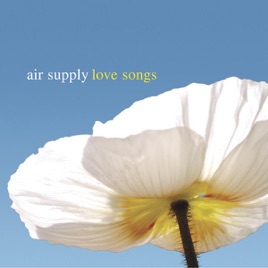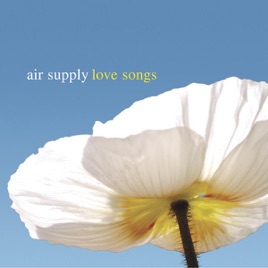 | | TITLE | TIME |
| --- | --- | --- |
| | | 3:28 |
| | | 4:16 |
| | | 4:03 |
| | | 5:18 |
| | | 3:53 |
| | Making Love Out of Nothing At All | 5:41 |
| | | 3:52 |
| | Here I Am (Just When I Thought I Was Over You) | 3:48 |
| | Even the Nights Are Better | 3:57 |
| | | 4:45 |
| | Two Less Lonely People In the World | 4:01 |
| | The Power of Love (You Are My Lady) | 5:27 |
| | | 5:11 |
| | | 5:19 |
14 Songs, 1 Hour, 2 Minutes

℗ This compilation (P) 2005 Sony BMG Entertainment
Customer Reviews
a beacon
Making love out of nothin at all! "And I'm never gonna tell you everything I've gotta tell ya, but I know I gotta give it a try"- Words we should live by!
No-Brainer
All Air Supply does pretty much is love songs. Makes me wonder, who exactly is Russel supposed to be expressing his love to in all the songs he does? Well, that aside, if you're looking for a Greatest Hits collection of Air Supply, then there are plenty to choose from, but if you're one of those "less is more" kind of guys, then I'd reccomend this one.
Two less lonely people
Was working with my phone
And deleted it now I can't download it again will not let me !
About Air Supply
With their heavily orchestrated, sweet ballads, the Australian soft rock group Air Supply became a staple of early-'80s radio, scoring a string of seven straight Top Five singles. Air Supply, for most intents and purposes, was the duo of vocalists Russell Hitchcock and Graham Russell; other members came through the group over the years, yet they only functioned as backing musicians and added little to the group's sound. Hitchcock and Russell met while performing in a Sydney, Australia, production of Jesus Christ Superstar in 1976. The two singers formed a partnership and with the addition of four supporting musicians -- keyboardist Frank Esler-Smith, guitarist David Moyse, bassist David Green, and drummer Ralph Cooper -- Air Supply was born.

For several years, the group gained no attention outside of Australia, earning one significant hit single, "Love and Other Bruises." Their first international exposure came in the late '70s, when Rod Stewart had them as his opening act on a North American tour. Air Supply signed a record contract with Arista in 1980, releasing their first album by the end of the year. Lost in Love, their debut, was a major success in the U.S., selling over two million copies and spawning the hit singles "Lost in Love," "All Out of Love," and "Every Woman in the World." The following year they released their second album, The One That You Love. The title track became their only number one hit and it also featured two other Top Ten hits, "Here I Am (Just When I Thought I Was Over You)" and "Sweet Dreams." With their third album, 1982's Now and Forever, their popularity dipped slightly -- it only had one Top Ten hit, "Even the Nights Are Better," and the other two singles, "Young Love" and "Two Less Lonely People in the World," scraped the bottom of the Top 40. Air Supply released a Greatest Hits collection in 1983, featuring a new single, "Making Love Out of Nothing at All." The single spent two weeks at number two while the album peaked at number seven and eventually sold over four million copies.

Two years later, they released Air Supply, their fourth album. It featured the number 19 single "Just As I Am," but it was clear that their audience was shrinking -- the album was their first not to go platinum. Hearts in Motion (1986) was even less successful, peaking at number 84 and spending only nine weeks on the charts. After its disappointing performance, Air Supply broke up. Hitchcock and Russell reunited in 1991, releasing Earth Is..., but the album failed to make the charts as did 1993's Vanishing Race and 1995's News From Nowhere. The new millennium marked the band's first studio album in four years, and a summer tour in support of Yours Truly. ~ Stephen Thomas Erlewine
ORIGIN

Melbourne, Australia

GENRE

FORMED

1976