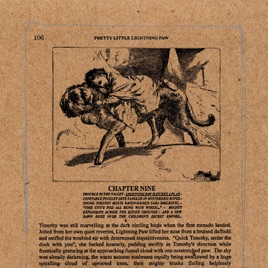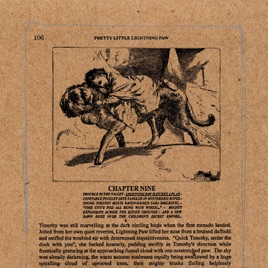 The "Pretty Little Lightning Paw" E.P.
| | TITLE | | TIME |
| --- | --- | --- | --- |
| | | | |
| | | | |
| | Pretty Little Lightning Paw | | |
| | There's A River In The Valley Made Of Melting Snow | | |
4 Songs, 30 Minutes
Released:

May 10, 2004

℗ 2004 Constellation
About Silver Mt. Zion
Born in Montreal, Quebec, Canada, A Silver Mt. Zion (just one of its many names) came to life in 1999 as a project for Godspeed You! Black Emperor member Efrim Menuck in his attempt to learn to score music. The original idea was pushed aside, and the project would go on to become a group setting, and was more in touch with the idea of the organic growth and exploration of music than the heavily composed and arranged theoretical work of Godspeed. Inspired to record an album of the music that had been made, Menuck built up the first version of A Silver Mt. Zion, taking on violinist Sophie Trudeau and bassist Thierry Amar, both known as collaborators in the Godspeed family. The band made its live debut in 1999 and released its first album, He Has Left Us Alone But Shafts of Light Sometimes Grace the Corner of Our Rooms..., on Constellation in 2000. Still known as A Silver Mt. Zion, the band expanded its membership in 2000 — adding cellist Beckie Foon, guitarist Ian Ilavsky, and violinist Jessica Moss — which led to the first of many name changes.

Now Thee Silver Mt. Zion Memorial Orchestra & Tra-La-La Band, the sextet released recording number two, Born into Trouble as the Sparks Fly Upward, in 2001. Another offering, This Is Our Punk-Rock, Thee Rusted Satellites Gather + Sing, arrived in 2003, as the group underwent another name change, adding "with Choir" (the result of adding a 20-member choir to the proceedings). With Godspeed on hiatus in 2004, the band toured extensively in Canada and Europe, as well as performing at that year's All Tomorrow's Parties Festival. With new member — number seven — Scott Levine Gilmore (mandolin and guitars) joining shortly thereafter, another name change occurred; the group dropped "with Choir" and became Thee Silver Mt. Zion Memorial Orchestra. In addition to all of the administrative work, the band released Horses in the Sky in 2005.

In 2008, the band — which managed to keep the same name over the course of two albums, even though a roster change had taken place (Eric Craven replaced Gilmore and drummer David Payant joined) — released 13 Blues for Thirteen Moons. The set featured material written and arranged on the group's 2007 European tour. The unit contracted to a quintet in 2009 and recorded Kollaps Tradixionales; it was released on Constellation in February of 2010. After a long tour, the band took a break. They returned in January of 2014 with the full-length F**k Off Get Free We Pour Light on Everything. ~ Chris True & Thom Jurek, Rovi
ORIGIN

Montreal, Quebec, Canada

GENRE

FORMED

1999
45 million songs.
Three months on us.
New subscribers only. Plan automatically renews after trial.