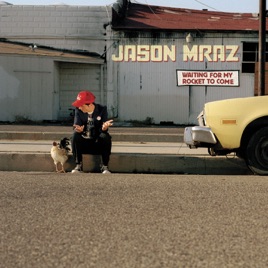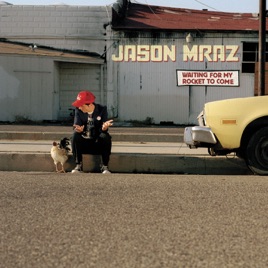 | | TITLE | | TIME |
| --- | --- | --- | --- |
| | | | |
| | | | |
| | The Remedy (I Won't Worry) | | |
| | | | |
| | | | |
| | | | |
| | | | |
| | | | |
| | | | |
| | | | |
| | | | |
| | | | |
12 Songs, 47 Minutes
Released:

Oct 15, 2002

℗ 2002 Elektra Entertainment for the United States and WEA International Inc. for the world outside of the United States
Ratings and Reviews
One of the Best Debuts I've Heard.
Jason Mraz mixes folksy melodies ('Curbside Prophet') and his make-your-head-spin vocals ('The Remedy') (Two of his best works) to create a debut worthy of all the attention, if not more, its gotten. If you're a fan of early John Mayer material, this is the stuff for you.


Curbside Prophet
I love the song "Curbside Prophet". It's one of the soundtracks in the movie, "New York Minute". I hope iTunes will put in the song, "I'm Yours" by Jason Mraz.
jason mraz rox
you and i both is the best song ever. its so sweet and melodious, anyone would love it. the preview may not sound that hot but the song surely is so get it!
About Jason Mraz
California-based singer/songwriter Jason Mraz makes laid-back, melodic pop with stylistic nods toward folk, jam band music, hip-hop, and soft rock. Since coming to the public's attention with his 2002 hit single "The Remedy (Don't Worry)", Mraz has proven himself to be a reliable pop craftsman whose crowd-pleasing melodies can encompass both cheeky humor and earnest sincerity.

Born in Mechanicsville, Virginia, in 1977, Mraz grew up amidst the sounds of the Dave Matthews Band and local roots musicians the Agents of Good Roots. However, it was Mraz's interest and participation in musical theater that served as his first introduction to music. Following high school, he moved to New York to attend the American Musical and Dramatic Academy, but dropped out a year later when he took up the guitar and began to focus on songwriting. Nonetheless, Mraz's training as a vocalist would later show itself on his debut album, which was marked by the pure clarity of his tenor range.

After busking around New York, Mraz eventually returned to Virginia; in 1999, however, he made his way out West and settled in San Diego, California, having been drawn to the city's coffeehouse scene and its historical support of singer/songwriters, most notably Jewel. Mraz began playing shows and soon landed a weekly residency at the local hot spot Java Joe's, which had previously played host to Jewel during the early stages of her career. He also formed a duo with drummer Noel "Toca" Rivera, who accompanied Mraz's acoustic material by playing the djembe. Together, the musicians honed a live show that featured as much comedic banter as actual music.

Over the next two years, Mraz's following expanded outside of the San Diego limits and began to encompass Los Angeles, garnering the attention of record labels. Mraz signed to Elektra Records in early 2002 and returned to Virginia to write and record his debut album, a project that saw him working with producer John Alagía (the Dave Matthews Band, John Mayer) and his high-school heroes, the Agents of Good Roots, who became his backing band. The resulting effort, Waiting for My Rocket to Come, was released that same November, blending Mraz's early influences with elements of country, roots rock, and coffeehouse folk. The buoyant first single, "Remedy (I Won't Worry)," which Mraz had co-written with pop hitmakers the Matrix, proved to be a big hit, and Mraz headed out on the road to support it. One of those shows, an October 2003 date at the Eagles Ballroom in Milwaukee, was later documented on Mraz's summer 2004 live release, Tonight, Not Again.

The album tided his fans over until July 2005, when the songwriter returned with the sophomore studio effort Mr. A-Z. Mraz's popularity reached a new high in 2008 with the release of We Sing, We Dance, We Steal Things, which peaked at number three and spawned his first chart-topping single, "I'm Yours." The concert album Jason Mraz's Beautiful Mess: Live on Earth arrived in 2009, followed by his fourth studio album, Love Is a Four Letter Word, in 2012. In the summer of 2014, Mraz returned with Yes!, which featured backing from the all-female L.A. folk-rock outfit Raining Jane; it was preceded by the single "Love Someone."

The following year, Mraz appeared on Sara Bareilles' album What's Inside: Songs from Waitress, singing the songs "Bad Idea" and "You Matter to Me" from her musical Waitress. He then made his Broadway debut in 2017, taking over the role of Dr. Pomatter in Waitress for a ten-week run. ~ Christina Saraceno
HOMETOWN

Mechanicsville, VA

GENRE

BORN

June 23, 1977