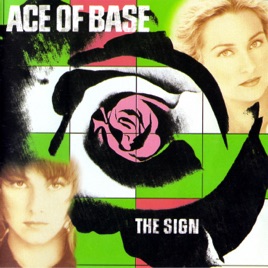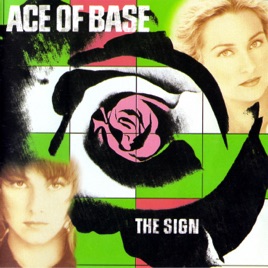 | | TITLE | | TIME |
| --- | --- | --- | --- |
| | All That She Wants (Remastered) | | |
| | Don't Turn Around (Remastered) | | |
| | Young and Proud (Remastered) | | |
| | | | |
| | Living in Danger (Remastered) | | |
| | Dancer in a Daydream (Remastered) | | |
| | Wheel of Fortune (Remastered) | | |
| | Waiting for Magic (Total Remix) [Remastered] | | |
| | Happy Nation (Remastered) | | |
| | | | |
| | My Mind (Mindless Mix) [Remastered] | | |
| | All That She Wants (Banghra Version) [Remastered] | | |
| | Mr Ace (Demo 1991 Bonus Track) | | |
13 Songs, 49 Minutes
Released:

Dec 31, 1992

℗ 1993 Mega Records, a Division of Playground Music Scandinavia AB
Ratings and Reviews
8 ratings????!?!!
How is there only 8 ratings? Am I the only kid who grew up with this? Come on!!! Love this album <3
Oh The Nostalgia!!
I remember I was like 7 or 8 when my dad bought this CD for me and I remember I would always play it on my CD Player. Ahh man this takes me back, I feel so old now. Great Album!
Still love it!
I remember playing this cassette tape over and over and over again in my boom box. 22 years later, I can still sing every lyric to every song and never get tired of replaying this album. Real art, right here!
About Ace of Base
Originally comprised of vocalists Jenny Berggren and Malin "Linn" Berggren, and keyboardists Jonas "Joker" Berggren and Ulf "Buddah" Ekberg, the Swedish quartet Ace of Base became a phenomenally popular international act with their 1993 debut album, The Sign, one of the highest-selling debuts of all time. Ace of Base's simple, melodic Euro-disco was equally popular on radio and in the clubs, earning the quartet three U.S. Top Ten singles -- "All That She Wants," "Don't Turn Around," and "The Sign," which spent six weeks at number one. At the height of their popularity, they were the third most successful Swedish band after ABBA and Roxette.

Before the quartet formed in 1990, sisters Jenny and Linn Berggren sang in local church choirs in Gothenburg, Sweden. Their brother, Jonas, played synthesizers and wrote songs with Ulf Ekberg. Eventually, Jonas and Ulf recruited Jenny and Linn to sing with them, and the quartet began playing dance music at local clubs in the late summer of 1990. Within a year, the group signed with Mega Records and released their debut single, "Wheel of Fortune," in 1992. By that time, the quartet had joined forces with John Ballard, who produced their recordings and wrote the majority of their songs; occasionally, Ballard co-wrote with Jonas Berggren. "Wheel of Fortune" became a hit across Scandinavia, and soon the German-based record label Metronome signed a European distribution deal with the group. "All That She Wants" was Ace of Base's first single in Europe and, thanks to heavy exposure on MTV, the song became a number one hit in ten different countries. In the spring of 1993, Ace of Base released their European debut album, Happy Nation.

"All That She Wants" was released in America in the fall of 1993 and quickly went platinum, beginning a string of platinum Top Ten singles in the U.S.. Released in the fall of 1993, Ace of Base's American debut album The Sign -- a reconfigured version of Happy Nation, featuring four new songs -- quickly sold nearly two-million copies in the U.S.. Throughout 1994, Ace of Base dominated radio in America and Europe as "All That She Wants," "Don't Turn Around," and "The Sign" received heavy airplay on a number of radio formats, including Top 40, adult contemporary, urban, and, bizarrely, modern rock. By the end of the year, The Sign had sold over eight-million copies in the U.S. alone. Ace of Base was nominated for three Grammys that year, including Best New Artist.

The group released their second album, The Bridge, in the fall of 1995. Although it went platinum in its first six months of release, the record failed to duplicate the remarkable multi-platinum success of The Sign. After a three-year-hiatus, the duo returned with Cruel Summer (titled Flowers in Europe), which suffered a similar fate. At this point, citing vocal strain and a growing weariness of the spotlight, founding vocalist Linn began to take a step back from the group, making Jenny the primary singer. In 1999, the group released a singles collection, followed by an official Greatest Hits album in 2000. By the time they released their fourth album, Da Capo, the original lineup had fractured, with only Jenny and Ulf participating in promotional touring. When Ace of Base reunited in 2007 after a five-year hiatus, the band announced that Linn had officially left. The remaining trio performed over the following years around Europe and Asia before releasing another hits collection with re-recorded "2009" versions. At the end of 2009, Jenny left Ace of Base to pursue a solo career, leaving Jonas and Ulf the only remaining original members.

Despite the loss of both singers, the men carried on as Ace.of.Base., hiring replacement vocalists Clara Hagman and Julia Williamson. The newly minted Ace.of.Base. only released one album, 2010's The Golden Ratio, before fading away. Nonetheless, Jonas and Ulf continued, kicking off the online "Ace Thursdays" promotion, distributing free unreleased material to fans from 2011 to 2012. By 2014, fan assumptions were confirmed when it was announced that Williamson and Hagman were no longer part of Ace of Base. Later that year, remastered digital versions of the original group's four albums were released, as well as a compilation of demos and B-sides, Hidden Gems, in 2015.

~ Stephen Thomas Erlewine & Neil Z. Yeung
ORIGIN

Gothenburg, Sweden

GENRE

FORMED

1990