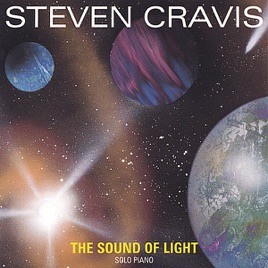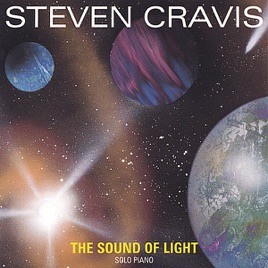 TITLE
TIME

STEVEN CRAVIS Piano & Soundtracks

STEVEN CRAVIS Piano & Soundtracks

STEVEN CRAVIS Piano & Soundtracks

STEVEN CRAVIS Piano & Soundtracks

STEVEN CRAVIS Piano & Soundtracks

STEVEN CRAVIS Piano & Soundtracks

STEVEN CRAVIS Piano & Soundtracks

Apricot Sunset and Cinnamon Skies

STEVEN CRAVIS Piano & Soundtracks

STEVEN CRAVIS Piano & Soundtracks

STEVEN CRAVIS Piano & Soundtracks

STEVEN CRAVIS Piano & Soundtracks
11 Songs, 39 Minutes
Released:

Dec 31, 1994

℗ 1995 StevenCravis.com
Ratings and Reviews
Colours from the black and white
'THE SHINING STAR' is stunning; shining through with an exquisite melody just like colours turn tangible when 'THROUGH THE KALEIDOSCOPE' is playing. There is so much feel in the pieces that the emotions playing are palpable! Just listen to 'REUNION', 'MY PRECIOUS ONE', 'RADIANT LOVE' or 'HOLIDAY SLUMBER' and you'll feel them too.
A must have for your solo piano collection
Solo piano's equivalent of Pink Floyd's "Dark Side of the Moon", i.e. so much compositional brilliance captured on one album. Not just any other run of the mill solo piano material that you tend to play as background music. Certain phrasings woven into these pieces will make you pause and want to continue listening with delight. Each piece is also aptly named...Steven Cravis just nails it across the board!
Wow
Steven Cravis is such a talented pianist. He deserves so much more attention than he gets. His music is absolutely enchanting to say the least. Everyone should tell their friends about him!