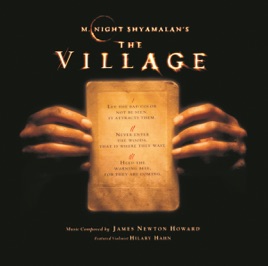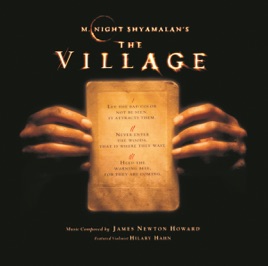 13 Songs, 42 Minutes
Released:

Jan 1, 2004

℗ 2004 Hollywood Records, Inc.
Ratings and Reviews
*****HIGHLY RECOMMENDED*****
These songs are very beautiful and finly crafted. They each have a different voice that combines to form an amazing album. I rated these on a scale of 1-10.

1. Noah Visits- 9/10 Quiet, mourful song.

2. What Are You Asking Me?- 10/10 Epic without raising the volume. Piano and Strings combine to form an excellent track.

3. The Bad Color-9.5/10 Sinister, haunting flutes and jingling bells contributes to the begining, while strings play anxiously until relaxing into a sadder tone.

4. Those We Don't Speak Of- 10/10- VERY SCARY. Starts similarly to track 3, only with more of a kick. Drums and flutes escalate the tension of this very disturbing song, but pauses in between rounds of percussion instruments give you a bit of a break.

5. Will You Help Me?- 7.5/10 Soft, plaintive strings for most of the track.

6. I Cannot See His Color- 9/10 Short, thoughtful, and very lovely.

7. Rituals- 8/10 Similar to track 5, ending uniquely and more eerie.

8. The Gravel Road- +10/10 An exquisite begining, with worried strings and soft piano that melts into the main theme. In the middle of the song, the softer music hardens into a creepier tone that reminds me of mountains lost in the clouds, then flows settles on something in-between for the remainder of the song. So wonderful and eerie, it is the best song on the album.

9. Race To Resting Rock- 9/10 Slow and smooth, the strings rise and fall pleasantly in this track.

10. The Forbidden Line- 9/10 Brooding, elevating into alarming, then slowing into anticipating again.

11. The Vote- 8.5/10 Similar to The Gravel Road at parts, but lacking the same haunting beauty that is the essence of Track 8. Sad, lonesome.

12. It Is Not Real- 9/10 VERY similar to #4, but it slows down in the end to a reflective mood.

13. The Shed Not to Be Used- 10/10 Chilling in a quiet way, slightly menacing. It seems to wait for the tone to darken, but it never does.
Good Movie... Even Better Soundtrack
Wow... it's creepy how good it is. Gravel Road is excellent. It's so simple, yet so complicated and complex. It sends shivers down my spine everytime I hear it. It has all the elements of the movie and this song really makes the movie and the soundtrack. Excellent. Absolutely Excellent.
Haunting
Newton Howard knows Night's style and they work well together. This album is proof. The haunting nauture reflected in the violin orcestration is excellent. This soundtrack makes the movie. It is thrilling, frightening, and emotive.