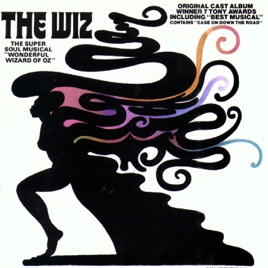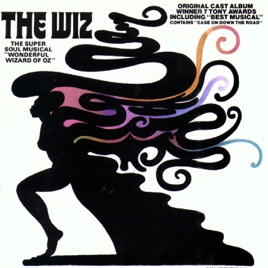 TITLE
TIME

I Was Born On the Day Before Yesterday

The Wiz

So You Wanted to See the Wizard

The Wiz

What Would I Do If I Could Feel

The Wiz

Don't Nobody Bring Me No Bad News

The Wiz
17 Songs, 45 Minutes
Released:

Aug 30, 2005

℗ 2005 Atlantic Recording Corp. Manufactured & Marketed by Warner Strategic Marketing
Ratings and Reviews
A Review from Dorothy
This soundtrack is amazing!! The spring musical at my high school was The Wiz last year and I played Dorothy. I was a bit skeptical when I first heard that this was the show we would be doing, but after listening to the soundtrack, I immediately fell in love with the music. Even after months of rehearsing didn't make me sick of it. Anyone who likes Wicked, or even the original Wizard of Oz, will love this album. It's not called the "super soul musical" for nothing!
A Classic
I was lucky enough to see the original cast on Broadway when I was 16. Blew my farm girl sox off. Loved the music so much that I bought the cast album on the way out of the theatre
(yeppers, that was VINYL,folks!). The tunes still hold up 30 years later. As many films ruin good books, the movie made a mess of this fabulous show. Stephanie Mills singing "Home" still gives me chills.
Pretty good
I kinda like the movie better, but I'm just a kid. However, I know an awesome piece when I see it. Oh, and don't forget to see 'Wicked' okay? I LOVE OZ!!!!