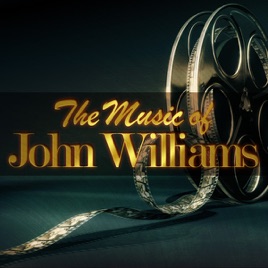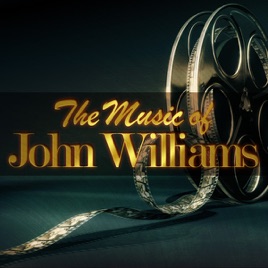 The Music of John Williams
Various Artists
TITLE
TIME

Main Theme (From "Star Wars")

Orlando Pops Orchestra

Theme (From "Raiders of the Lost Ark")

Soundtrack & Theme Orchestra

Harry's Wondrous World (From "Harry Potter and the Chamber of Secrets")

Soundtrack & Theme Orchestra

Theme (From "Close Encounters of the Third Kind")

DLG Orchestra

Theme (From "Jurassic Park")

Soundtrack & Theme Orchestra

Theme (From "The Cowboys")

Orlando Pops Orchestra

Lumos! (Hedwig's Theme) [From "Harry Potter and the Prisoner of Azkaban"]

Soundtrack & Theme Orchestra

Theme (From "Angela's Ashes")

Soundtrack & Theme Orchestra

Theme (From "The Patriot")

Soundtrack & Theme Orchestra

Hymn to the Fallen (From "Saving Private Ryan")

Soundtrack & Theme Orchestra

Theme (From "The Lost World")

Soundtrack & Theme Orchestra

Theme (From "Schindler's List")

Soundtrack & Theme Orchestra

Soundtrack & Theme Orchestra

Soundtrack & Theme Orchestra

Soundtrack & Theme Orchestra

Theme (From "Black Sunday")

Soundtrack & Theme Orchestra

Soundtrack & Theme Orchestra

Soundtrack & Theme Orchestra

Theme (From "The Towering Inferno")

Soundtrack & Theme Orchestra

The Finale (Peace) [Olympic Fanfare and Theme]

The Massed Bands and Fanfare Trumpeters
22 Songs, 1 Hour 36 Minutes
Released:

Dec 28, 2010

℗ 2010 X5 Music Group
Ratings and Reviews
NOT the actual music
I purchased one track (The Patriot) off of this album and it is not the original recording! It sounds like a midi synthesizer version once you get into the later parts.
NOT THE REAL TUNES - Misleading Title
I downloaded "The Patriot" Theme, thinking it was John Williams' version from the movie. Not even close.
Don't be fooled!!
I also downloaded "The Patriot"- it's not the real song it sounds like a midi. Very misleading album title.