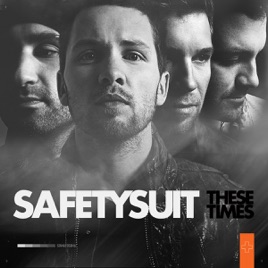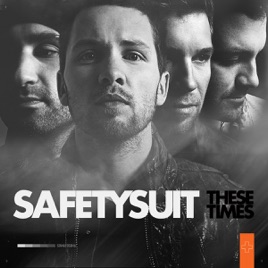 These Times (Bonus Track Version)
| | TITLE | TIME | PRICE |
| --- | --- | --- | --- |
| | | 4:31 | $1.29 |
| | | 3:30 | $1.29 |
| | | 3:20 | $1.29 |
| | | 4:17 | $1.29 |
| | | 4:12 | $1.29 |
| | | 3:35 | $1.29 |
| | | 2:57 | $1.29 |
| | | 2:52 | $1.29 |
| | | 3:11 | $1.29 |
| | | 3:52 | $1.29 |
| | | 5:58 | $1.29 |
| | You Don't See Me (Bonus Track) | 3:39 | $1.29 |
12 Songs

℗ 2011 Universal Republic Records, a division of UMG Recordings, Inc.
Customer Reviews
FIRST REVIEW!!!
Well i counted down to this album the same way most people counted down for new years!!!!! :0 what its been like 3 years for their sophomore album to drop?? Its barely downloading but it sounded amazing from the previews, im expecting Life in the Pain to be like Gone Away, SAFETYSUIT, keep up the amazing work guys! see you around next time you hit Houston up!
First review!!
Have met these guys and the album is amazing!!! Give them love and support! Best band you will ever hear!
About SafetySuit
When most bands begin to build up enough of a buzz in their hometowns that a move to a more "music biz"-oriented city may be in the offing, the choice is usually New York or Los Angeles. For Tulsa-born SafetySuit, however, the destination was Nashville, Tennessee. Originally known as Crew, singer/guitarist Doug Brown, drummer Tate Cunningham, and bassist Jeremy Henshaw (with two other members in the ranks at the time) first came to prominence in their Oklahoma hometown after winning a talent show that the band entered at the last minute. Over the course of the next year, the group began to outgrow its surroundings, and opted for a move. While Nashville is a mecca for those heading toward country stardom, rock stars usually don't race there to set up camp. Realizing what a musical city it was in all manner of styles, the lads in SafetySuit gave it a go. By the summer of 2005, they had recorded an EP and begun a performance schedule that sometimes saw them hitting stages two to three times a week. Eventually, the band scored a deal with Universal, and with Dave Garofalo taking on the guitarist slot, SafetySuit recorded their debut full-length, Life Left to Go, which was released in 2008. After finding Billboard success with the album in 2009, SafetySuit's presence started to expand when they had songs featured on television shows like The Hills and Kyle XY.

The following year, the band headed into the studio to start work on a follow-up, but a scrapped recording session and label moves caused a number of delays. Singles from the perpetually postponed album finally began appearing in 2011, and in early 2012 the band was finally able to release its sophomore effort, These Times. The album debuted at number seven on the Billboard album chart, and SafetySuit launched a successful tour in support. In 2012, they dropped a four-song EP featuring a cover of Leonard Cohen's "Hallelujah," and in June 2013, SafetySuit announced on social media that they were beginning work on their third full-length album. A single, "On Your Side," was released six months later, but the album failed to appear. In November 2016, the third SafetySuit album, simply titled SafetySuit, was finally released, appearing on the band's own Arena Complex label. SafetySuit rose to number eight on the independent albums chart. ~ Chris True
ORIGIN

Tulsa, OK

FORMED

2002