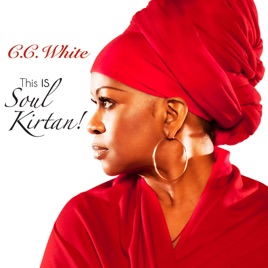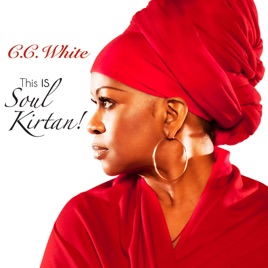 | | TITLE | | TIME |
| --- | --- | --- | --- |
| | It's About Love (Kirtan Feels Good) [Acoustic Intro] | | 2:41 |
| | | | 7:47 |
| | Mukunda Madhava Govinda Bol | | 5:16 |
| | The Maha Mantra (Reggae Style) | | 9:05 |
| | The Ma Chant (Tribute to the Mother) | | 6:17 |
| | | | 14:10 |
| | It's About Love (Kirtan Feels Good) [Medium Flow] | | 2:18 |
| | He Shiva Shankara (Down Home Porch Blues) | | 3:54 |
| | | | 4:24 |
| | Govinda Jaya Jaya (Old School Soul) | | 19:57 |
| | It's About Love (Kirtan Feels Good) [Fast Feel Good Outro] | | 2:14 |
11 Songs, 1 Hour, 18 Minutes
Released:

Sep 8, 2011

℗ 2011 C.C. White
Ratings and Reviews
Love this
CC white is the gorgeous siren who sings from that mother voice of the deep caring universe I'm so happy she has her own album after gracing the many albums with her soul drenched backup vocals of other male artists
Jai CC!!!
This IS Soul Kirtan
I was first introduced to C.C.'s music at the Spring Ommersion Bhakti Fest: C.C. was a back-up singer for Jai Uttal and both my friend and I commented after the set that we wanted to know who that "gorgeous african-american woman with the pipes" is...turns out it was C.C. and she had her own set on Sunday morning. That set moved my Goddess-loving soul and I eagerly awaited the release of her first album this fall.

On September 8th I downloaded "This IS Soul Kirtan" and it was worth the wait! C.C. embodies the energy of MA and brings kirtan to life with her soulful lyrics and beats. The MA Chant drops me immediately into the energy of the Goddess-Jai!

Yes! Let's let everyone know that Kirtan IS good!
Wonderful
Thank you CC purchased this the other day-can't stop listening. Absolutely beautiful just like you!!