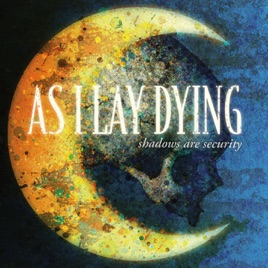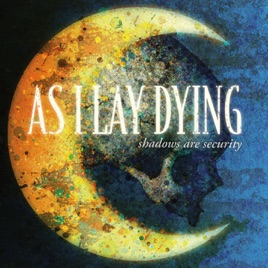 | | TITLE | TIME |
| --- | --- | --- |
| | | 3:12 |
| | | 3:11 |
| | | 3:24 |
| | | 3:51 |
| | | 2:48 |
| | | 3:11 |
| | | 4:02 |
| | | 3:58 |
| | The Truth of My Perception | 3:06 |
| | | 2:56 |
| | | 3:56 |
| | | 5:48 |
12 Songs, 43 Minutes

℗ 2005 Metal Blade Records
Ratings and Reviews
titles suck
saw them on uranium (metal tv show on fuse) and was impressed. the album is insane, and ranks up there with opeth as my top metal favorites.
Awesome
This is for sure one of my favorite metal albums ever. The drummer is what really makes this so great. Some of the things that he does are just, amazing. A definate buy for anyone who likes metal.
RHHAH RHHAH RA RAAHAARRR
This is the worst stuff I've ever heard! All the tracks sound exactly the same: like some guy making fun of heavy metal. You can't make out one word of lyrics, which is okay because there probably aren't any. About two guitar chords too. Wow, really lousy.
About As I Lay Dying
As I Lay Dying are a metal-hardcore crossover band from San Diego, California. The group formed as a trio in 2001 with vocalist Tim Lambesis, drummer Jordan Mancino, and guitarist Evan White, and shortly thereafter released Beneath the Encasing of Ashes. A split CD with the American Tragedy followed the next year. In 2003 the band signed with Metal Blade and released Frail Words Collapse. After the album's release, White left the band and the remaining core of the group, Lambesis and Mancino, drafted two guitarists to replace him, Phil Sgrosso and Nick Hipa, and also landed a bass player in Clint Norris. The new lineup recorded Shadows Are Security, released in 2005. As I Lay Dying next issued A Long March: The First Recordings in May 2006, which included their 2001 out of print debut, along with two versions of their songs from the 2002 American Tragedy split. The band then spent that summer on the Sounds of the Underground metal-hardcore tour alongside acts like In Flames, GWAR, Trivium, and Cannibal Corpse.

Soon after, Clint Norris left to pursue life as a family man and Josh Gilbert replaced him on bass. With the addition of Gilbert's vocal harmonies, the band's sound became more melodic, and in August 2007, the group released its fourth album, An Ocean Between Us. In 2009, the band released a three-DVD collection called This Is Who We Are. The set included a documentary, a live gig, and assorted videos and tidbits. Arriving as it did after a two-year hiatus, it was welcomed enthusiastically by the band's near fanatical fan base. In 2010, As I Lay Dying returned to record store shelves proper when the band issued the 11-cut Powerless Rise on Metal Blade. The next year, to commemorate their tenth anniversary as a band, As I Lay Dying released the compilation Decas, which featured the band covering songs by influential acts like Slayer and Judas Priest, as well as some new material and remixes. In 2012, the band hit the studio with punk icon and producer Bill Stevenson to record its sixth album, Awakened, which arrived on Metal Blade later that year. ~ Wade Kergan
ORIGIN

San Diego, CA

GENRE

FORMED

2001