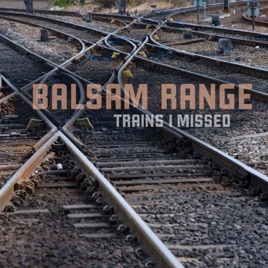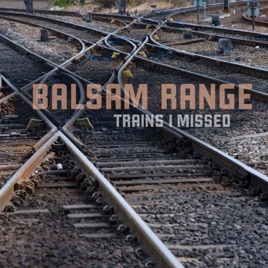 | | TITLE | | TIME |
| --- | --- | --- | --- |
| | | | 3:48 |
| | | | 2:06 |
| | | | 2:48 |
| | | | 2:52 |
| | | | 3:39 |
| | | | 3:44 |
| | | | 2:55 |
| | | | 3:31 |
| | | | 3:03 |
| | Heart That Won't Stop Loving You | | 2:48 |
| | | | 2:57 |
| | | | 3:25 |
12 Songs, 37 Minutes
Released:

Sep 21, 2010

℗ 2010 Mountain Home Music
Ratings and Reviews
Amazing...another great collection
Amazing....another great collection of tunes from top talent!!
Trains I missed
So glad I didn't miss this one. Great album. Cover song should win song of the year undisputed.
Truly special!!
This morning while driving to work between Golden and Boulder, CO, I heard Balsam Range on XM's Bluegrass Junction. This was the first I had hear of them. It was one of those rare, "GOTTA HAVE THE ALBUM!!!" moments. I downloaded it at work, and I'm so glad I did. This is such an amazing group. There is so much HEART in their music. I've had that experience a few times, such as with Pat Metheny's First Circle, and a set of recordings of Dvorak Symphonies by Marin Alsop and the Baltimore Symphony. Balsam Range is in that category for me, and I think any lover of amazing music will just love this album.

Now, if you'll excuse me, I'm a-gonna download "Last Train to Kitty Hawk", and I can't wait for Paper Town to come out in a couple of weeks!!
About Balsam Range
Bluegrass and acoustic music group Balsam Range were founded in 2007 in Haywood County, North Carolina. Featuring many notable players, the band went on to receive multiple awards and honors. Buddy Melton (fiddle, lead and tenor vocals) was a member of Jubal Foster and had previously performed with David Holt and Doc Watson; Tim Surrett (bass, dobro, baritone, and lead vocals) performed with the gospel group the Kingsmen Quartet, Tony Rice, Ralph Stanley, and Brad Paisley, and has a place in the Southern Gospel Hall of Fame; Darren Nicholson (mandolin, octave mandolin, baritone, and low tenor vocals) appeared numerous times on the Grand Ole Opry Stage; Dr. Marc Pruett (banjo) won a Grammy Award, and Caleb Smith (guitar, lead and baritone vocals) was a founding member of gospel group Harvest. Their 2007 debut album, Marching Home, featured six Bill Monroe songs and seven original compositions, and their following records, 2009's Last Train to Kitty Hawk and 2010's Trains I Missed further added to their burgeoning reputation. But it was 2013's Papertown that really solidified their standing in the bluegrass community. Named after their hometown of Canton, North Carolina, the record earned the group an International Bluegrass Music Association Award (IBMA) for album of the year after having spent five months at number one on the Bluegrass Unlimited National Bluegrass Survey Chart. Their star continued to rise in 2014 when they received the Entertainer of the Year Award and Vocal Group of the Year at the IBMAs, and they followed that win with official praise from the House and Senate of the State of North Carolina in 2015. In 2016, they released their sixth record, Mountain Voodoo, which went on to be nominated for three IBMAs, and in 2017, they issued their first collection of holiday music, the It's Christmas Time EP. ~ Bekki Bemrose
ORIGIN

Haywood County, NC

GENRE

FORMED

2007