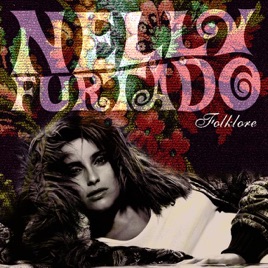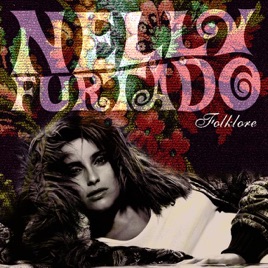 | | TITLE | | TIME |
| --- | --- | --- | --- |
| | | | |
| | Powerless (Say What You Want) | | |
| | | | |
| | | | |
| | | | |
| | | | |
| | | | |
| | | | |
| | | | |
| | | | |
| | | | |
| | | | |
12 Songs, 50 Minutes
Released:

Nov 24, 2003

℗ 2003 SKG Music L.L.C.
About Nelly Furtado
When Nelly Furtado appeared with her neo-hippie, multiculti debut Whoa, Nelly! in 2001, a dance-diva makeover seemed like an impossibility, but the singer/songwriter revived and sustained her career with the sexually charged Loose in 2006, in the process consolidating her position as one of the most unpredictable artists of her decade. Furtado always proudly displayed her Portuguese heritage, a distinction that separated her from legions of emerging female singer/songwriters in the early days of the new millennium, but her uniqueness didn't cease there: she had an ear for elliptical yet memorable melodies, and a taste for Brit-pop balanced by an immersion in modern R&B and hip-hop. All this surfaced on Whoa, Nelly! and its hits "Turn Off the Light" and "I'm Like a Bird," but she really pushed her rhythmic influences to the forefront on Loose, resulting in "Promiscuous" and "Maneater," her biggest hits to date, suggesting that Furtado had many avenues yet to explore.

A native of the Canadian city of Victoria, Furtado was a musically precocious child, learning to play a variety of instruments and singing in choirs, spending as much time listening to modern R&B like Mariah Carey and TLC as she did Brit-pop, eventually winding her way toward hip-hop and Brazilian music. Upon her high school graduation, she headed to Toronto, soon joining the hip-hop duo Nelstar. Not long afterward, the duo of Brian West and Gerald Eaton, core members of the Philosopher Kings, produced the Furtado demo that led to her contract with DreamWorks.

Whoa, Nelly!, her first album, appeared in late 2000 and DreamWorks built the album gradually, capitalizing on strong reviews and a supporting slot for Moby, with the record truly taking off when "I'm Like a Bird" turned into a hit on a road that led to a Grammy for Song of the Year. This was one of four Grammy nominations and several hits including "Turn Off the Light," which displayed her rhythmic roots in a way "I'm Like a Bird" did not.

Furtado had a daughter as she was working on her second album, and her new role as a mother was evident on Folklore. Released in November 2003, it was an ambitious album with a world music aesthetic that garnered some good reviews along with some negative notices, and it failed to generate a hit. The album also suffered from under-promotion due to DreamWorks' acquisition by Universal Music Group, a situation that eventually led to Furtado landing at Geffen Records. Nonetheless, Folklore garnered some positive attention, with the single "Força" used as the theme to the 2004 European Football Championship.

Perhaps the under-performance and troubled released of that album pushed Furtado toward the musical makeover of Loose, the 2006 effort produced largely by hip-hop superstar Timbaland. Heavy on grooves and overtly sexual, Loose had a pair of smash singles: "Promiscuous," which was a chart-topper in the U.S., and "Maneater," which performed the same feat in the U.K. Both singles set the soundtrack for 2006 around the world, helping the album shift seven million copies internationally. Her star status fortified, Furtado took her time delivering a follow-up, releasing her first Spanish-language album, Mi Plan, in September 2009. A collection of remixes from Mi Plan appeared a year later, followed just a few weeks later by The Best of Nelly Furtado.

Her fifth studio album, the largely positive and upbeat The Spirit Indestructible, was released in fall 2012. Executive produced by Furtado, the album also showcased collaborations with a bevy of studio heavyweights, including Darkchild, Salaam Remi, Bob Rock, Fraser T. Smith, John Shanks, Tiësto, and others. The album produced several singles, including "Big Hoops (Bigger the Better)," and while it failed to match the commercial success of Loose, it garnered favorable attention, including a nomination for Pop Album of the Year at the Juno Awards in 2013.

Furtado continued to make live concert appearances over the next several years, including singing the Canadian National Anthem at the 2016 NBA All-Star Game in Toronto. Also in 2016, she announced the title of her sixth studio album -- The Ride -- and released the moody, synth-inflected single "Pipe Dreams." Produced by John Congleton, The Ride was slated for release in early 2017. ~ Stephen Thomas Erlewine
HOMETOWN

Victoria, British Columbia, Canad

GENRE

BORN

December 2, 1978
Millions of songs.
Zero ads.
New subscribers only. Plan automatically renews after trial.