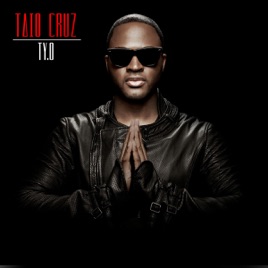 TITLE
TIME

Hangover (feat. Flo Rida)

There She Goes (feat. Pitbull)

Little Bad Girl (feat. Taio Cruz & Ludacris)

David Guetta
11 Songs, 39 Minutes
Released:

Dec 2, 2011

℗ 2011 Universal Island Records, a division of Universal Music Operations Limited
Ratings and Reviews
FINALLY!!!!!!!!!!!!
Ive been waiting sense i first heard Hangover, i loved all the singles and i heard the other songs online but most were blocked in my country and the other ones were pitched, we finally have it!!!!
Bravo Taio.
I was beginning to think this album would never be released in the U.S.! At long last I get to buy more perfection from this incredible artist!!! Never have I even remotely disliked a single song he's done. Hope you come back onto the charts like a freaking wrecking ball, Taio!
IT'S FINALLY HERE...but a little too late.
I remember doing a review on "Fast Car" back in 2012 and waiting anxiously for months for the album to come out and I eventually gave up. It's awesome that it's finally here so I can listen to the rest of the album, but unfortunately his fanbase here in the US is going to suffer greatly because of the long delay. Most who have listened to "Dynamite", "Break Your Heart", and "Telling the World" back in 2010 and 2011 have moved on to other popular music in 2014 like "Anaconda" by Nikki Minaj and "Shake It Off" by Taylor Swift and many other horrible mentions. This guy has a lot of fans back in England where he's from, but it would help him so much if he could get his former fans here in the US back to listening to his music.
About Taio Cruz
Taio Cruz is a British pop singer/songwriter whose second album, Rokstarr, catapulted him to international chart-topping success in 2010 with its smash hit singles "Break Your Heart" and "Dynamite." Born Jacob Taio Cruz on April 23, 1985, in London, England to a Nigerian father and a Brazilian mother, he went to school in Rugby, Warwickshire, West Midlands. His songwriting career got off to a quick start when he was signed to a publishing deal at age 19 and credited with co-writing Pop Idol winner Will Young's 2004 Top Five hit single "Your Game," the recipient of the 2005 Brit Award for Best British Single.

In the wake of this success, Cruz made his debut as a solo artist in 2006 with the Top 30 single "I Just Wanna Know." Initially released by his own label, Rokstarr Music London (later renamed Rokstarr Entertainment Division), the song earned him a major-label recording contract with Island Records. Following a few more singles, "Moving On" and "Come on Girl," the latter of which hit the Top Five, Cruz made his full-length album debut in 2008 with Departure. Entirely written and produced by the singer/songwriter himself, Departure spawned another two singles, "I Can Be" and "She's Like a Star," and earned favorable reviews. Prior to releasing his second album, Cruz furthered his reputation as a hitmaking songwriter. In addition to co-writing songs for British pop superstars Cheryl Cole ("Stand Up") and JLS ("Keep You"), he penned material for grime rapper Tinchy Stryder's second album, 2009's Catch 22, in particular the Top Five hit "Take Me Back" and the chart-topping smash "Never Leave You."

"Break Your Heart," the lead single from Cruz's second solo album, Rokstarr, topped the U.K. singles chart in September 2009, a month after "Never Leave You" vacated the spot, and third single "Dirty Picture" was another major hit, reaching the Top Ten. Produced and written in collaboration with fellow U.K. hitmaker Fraser T. Smith, Rokstarr was re-released internationally in 2010 with the addition of "Dynamite," a Dr. Luke production that topped the charts in a half-dozen different countries. (It also earned him three Billboard awards, and a pair of ASCAP awards.) "Break Your Heart" was likewise re-released internationally and hit number one in several different countries, including the United States, where it achieved a record-breaking jump in Billboard from number 53 to the top spot in one week.

TY.O, Cruz's third album, was released in 2011. The party-anthem singles "Hangover" (featuring Flo Rida), "Troublemaker," and "There She Goes" (featuring Pitbull) were particularly successful across Europe; the second of the trio reached the Top 10 in four territories, including the U.K. The same year, Cruz co-wrote David Guetta and Usher's "Without You," another major hit. It wasn't until April 2015 that he released the lead single for his fourth album. The easygoing "Do What You Like" -- which featured throwback elements that recalled early- to mid-'80s R&B -- preceded the proposed Roses Collection, which was never released. Instead, Cruz returned in 2017 with the single "Row the Body," featuring French Montana. ~ Jason Birchmeier
HOMETOWN

London, England

GENRE

BORN

April 23, 1985