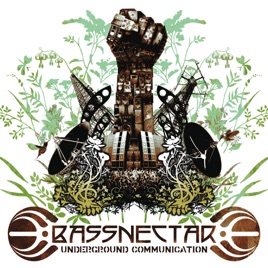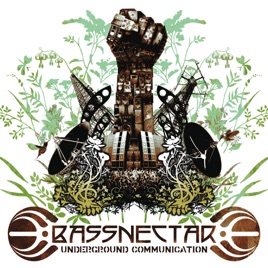 TITLE
TIME

Underground Communication

Bassnectar featuring Seasunz

Bassnectar featuring Persia

Bassnectar featuring Souleye & e Note

Bassnectar featuring Nibu

Bassnectar & J Wikid featuring Seasunz

Bassnectar featuring KristinaMaria

Bassnectar featuring Seasunz

Bassnectar featuring Persia

Impossible and Overwhelming

I Am Back (Bassnectar Remix)

Mr. Projectile

Alkher Illa Doffor (Bassnectar Remix)

Cheb i Sabbah
17 Songs, 1 Hour 19 Minutes
Released:

Apr 24, 2007

℗ 2007 Om Records
Ratings and Reviews
MindBlowingFreqBeatz (instant classic!!!)
Om has another winner in the vaults now with this new release from dj Lorin and Friends. "Underground Communication" is chock full-o-chunky beats and deliciously creepy basslines but the thing I like about this record the best is how it feels and sounds like its birthplace, San Francisco - all dirty and beautiful at the same time. And this kid Lorin, live, is sick. If you have a chance to see the chaos at a club near you I advise, run don't walk. Hear me? Buy it, Enjoy it, Spread it.....
Dope new sounds from Bassnectar...
Lovin these fresh vibes so much. I remember SC 98-01, and yes this DJ changed my life...these tracks shine. tha Bee Bop is off the hook, as is the Projectile remix...lovely...///Bassnectar creates a gorgeous, sky-high, sprawling beat-chemical groove that gets right down into you...so deeply...:)
Taste The Nectar
Since I saw Bassnectar live I understand what its all about. Its freeing a primal instinct from a hidden place inside of us. Our days are spent pent up and contained but giving us a means to jump is what Bassnectar achieves successfully. If you want to experience a sense of freedom from a realm of confinement take a listen to what Bass is spinning, because he's spinning more that just music here. Its vibration.