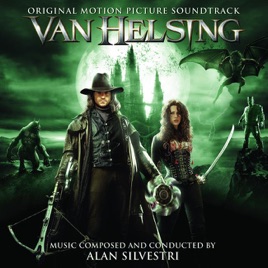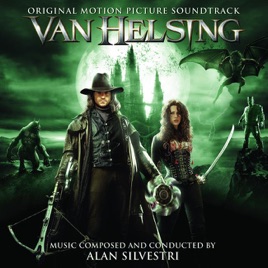 12 Songs, 42 Minutes
Released:

Apr 14, 2004

℗ 2004 Universal Classics Group, a Division of UMG Recordings Inc.
About Alan Silvestri
Academy Award-nominated American film composer Alan Silvestri is perhaps best known for his early work with director Robert Zemeckis. They followed their first collaboration, 1984's Romancing the Stone, with many more blockbuster classics, including Forrest Gump (1994) and The Polar Express (2004). The latter earned Silvestri an Oscar nomination for Best Original Song for "Believe." His other high-profile works include multiple entries in Marvel's The Avengers franchise, including Captain America: The First Avenger (2011) and Avengers: Infinity War (2018).

Silvestri took to multiple instruments while growing up in Teaneck, New Jersey, and was already considering a career in music by the age of 15. He attended the Berklee College of Music in Boston for guitar, but after two years, the head of the department learned of an opening playing with Wayne Cochran & the C.C. Riders and recommended Silvestri. Silvestri accepted the position but soon found that life on the road wasn't for him. After an arranging job fell through, he ended up stranded in Los Angeles. He got his first break into film while still in his early twenties, when he met Oscar-nominated lyricist Bradford Craig. Through Craig, he got a job scoring the small film The Doberman Gang (1972). That led to composing for other low-budget movies before he found steady work in 1977 scoring the television series ChiPs. After the show was canceled, Silvestri's career hit a dry period that ended when he teamed up with Zemeckis on a film that proved to be a big break for all involved: Romancing the Stone (1984).

In the years to follow, Silvestri and Zemeckis worked together on many hit films, including Back to the Future (1985), Who Framed Roger Rabbit? (1988), and Best Picture winner Forrest Gump (1994). In the meantime, Silvestri's other scoring assignments included films such as Predator (1987), The Abyss (1989), The Bodyguard (1992), and The Quick and the Dead (1995). The year 1995 also saw the release of the audio compilation Voyages: The Film Music Journeys of Alan Silvestri, released by Varèse Sarabande. He remained an in-demand screen composer, working on films such as Zemeckis' Cast Away (2000) and Disney's Lilo & Stitch (2002) before earning an Oscar nomination and a Grammy win for the song "Believe" from The Polar Express (2004), a song he co-wrote with Glen Ballard.

Silvestri reunited with Zemeckis for 2007's Beowulf, and he scored his first film for Marvel Studios, Captain America: The First Avenger, in 2011. He returned for The Avengers the following year. Other highlights of his 2010's career include Emmys for his work on the TV series Cosmos: A Spacetime Odyssey (2014) and more Zemeckis collaborations: a biopic about high-wire artist Philippe Petite titled The Walk (2015) and the Brad Pitt thriller Allied (2016). His scores for Steven Spielberg's Ready Player One and Marvel's Avengers: Infinity War both saw release in 2018, with the latter charting in the Top 100 on the Billboard 200. ~ Marcy Donelson & Joslyn Layne
HOMETOWN

New York, NY

GENRE

BORN

March 26, 1950
Millions of songs.
Zero ads.
New subscribers only. Plan automatically renews after trial.